Warner Bros. Revives 'Arthur & Lancelot,' Colin Farrell In Talks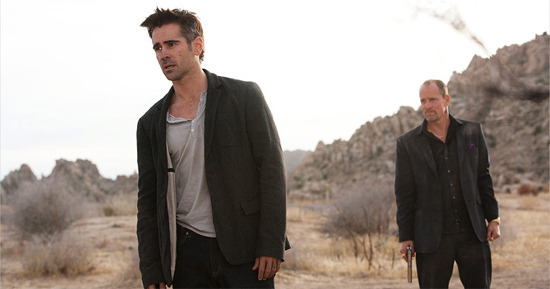 It seems like just yesterday that Warner Bros. had deemed David Dobkin's Arthur & Lancelot too expensive to live. (In fact it was January.) The film, meant to be a big action-oriented take on the Arthurian legend, was taken off the studio's production schedule after budget concerns arose and attached actors Kit Harington and Joel Kinnaman were freed to do other projects. (The latter took the lead in RoboCop.)
Now Arthur & Lancelot is back amongst the living, and one change has been made to ease studio concerns over the film's budget and potential returns: rather than going with up and coming talent, the studio is now in talks with Colin Farrell to play one of the title roles.
Variety doesn't specify who Farrell is in talks to play, and there isn't yet a mention of his opposite. But casting Farrell would suggest that the studio will be looking for an equally established talent to play the other lead. (Deadline adds that Farrell would likely be Lancelot, and that Gary Oldman may be re-approached to play Merlin.)
All we know about the movie overall is that Dobkin conceived it as a story with "Braveheart-like action" and with a plot synopsis that goes something like this:
The movie sees Arthur as an illegitimate son being raised by a humble and poor knight in a village who will grow into an inspiring leader while Lancelot is a rebellious noble who distrusts the established government. (Guinevere, at this stage of the game, is simple a cameo but will figure more prominently in potential sequels.)
Prior to the film's temporary shutdown, the budget had climbed from $90m to about $130m, and we don't know at this point what the revamped cast will do to that aspect of the production.
After having a few indie-oriented years, Farrell is back to studio work, with Horrible Bosses and Fright Night hitting last year and Total Recall scheduled for release later in 2012. He's also in the upcoming Seven Psychopaths (pictured above), which reunites him with his In Bruges director Martin McDonagh.