Jonathan Levine In Talks To Direct 'Dead Spy Running' For Warner Bros.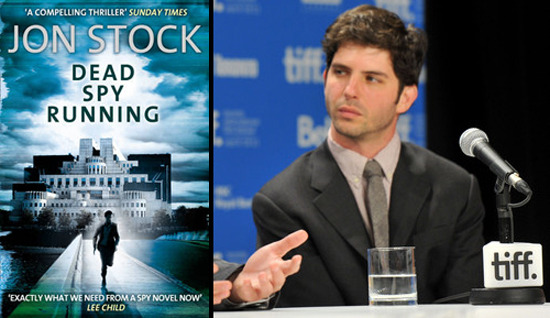 Spy films, especially ones that might turn into series, are like crack for studios. Few efforts actually pay off in regular franchises — if duplicating Bond's success was easy, every studio would have its own Bond — but that doesn't stop many from trying.
In 2008, Warner Bros. bought the rights to Jon Stock's novel Dead Spy Running, which follows suspended MI6 agent Daniel Marchant and opens with a setpiece in which a bomb is attached to a marathon runner. At the time the novel was unpublished, though it was planned as the first of a trilogy of novels. (The second book, Games Traitors Play, was published in 2011.) McG was attached to direct, and Stephen Gaghan (Traffic, Syriana) was set to write, which is a big step above McG.
There was a point last year when McG stepped away from directing and was hoping to get Gaghan to take the job. But the screenwriter has other directorial prospects, and now the team is in talks with Jonathan Levine (50/50, The Wackness) to direct.
reports that Levine is in talks, and this makes and interesting transition for him. Levine has been a fairly indie-minded filmmaker so far, starting with All the Boys Love Mandy Lane and moving through last year's 50/50. But his zombie romance Warm Bodies, which will hit in 2013, is likely to be a bigger film for Levine. Not that I want to see him step up away from the indie game, but I can see the appeal of making a movie like this.
In February, while promoting his own spy film This Means War, McG talked about Dead Spy Running with
, and described the basic approach for the film:
...that is a spy story for this generation.  It's of the Social Network age.  Imagine those kids in Zuckerberg's room in The Social Network.  One of them goes on to be a spy and uses his acumen of today's world: DJ culture, Steve Jobs, the Apple store.  Which I say with respect to Bond, Bourne, and Hunt, they don't really know that world.  But there's a whole generation of kids that do.  And what if a spy came from that place?  Gaghan knows a lot about that world, so I'm hoping to get that done.  That's a huge priority.