Now We're Really In The Sewer: New 'Garbage Pail Kids' Film In Development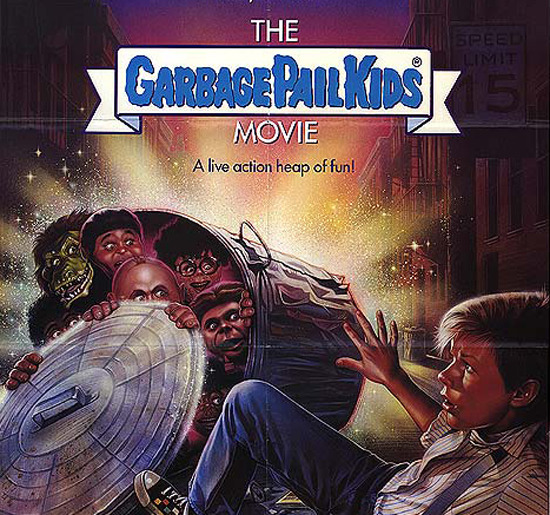 Opinions are divided on whether 1987's The Garbage Pail Kids Movie (a Topps Chewing Gum Production!) is so bad its good, or so bad that you'll want to cut your throat with blades chipped into the rock-hard gum once packed with the original '80s Cabbage Patch Kids parody sticker collection. The "little people in suits" alien/kids are so ugly they make the Howard the Duck suits look like objects of erotica, and story manages to be both absurd and completely dull.
But now the Garbage Pail Kids are getting another shot. Michael Eisner's current outfit The Tornante Company is financing and producing the development of a new film based on the card/sticker set.
Deadline says that a person named PES (not 'Pez,' which might be more appropriate) is directing from a script by Michael Vukadinovich. The screenwriter and PES, a short film director, developed the story as well. Here are a couple of PES shorts and one commercial:
We don't know much about what this new film is going to be like, but stop motion is evidently PES's thing. So is absurdity, but that didn't work for the Garbage Pail Kids the first time.
(Trivia: The Garbage Pail Kids were created by Art Spiegelman, who would go on to create the Pulitzer Prize-winning Maus.)
Here's the trailer for the original film, which is also streaming on Netflix.