'Skyfall' Set Photos Reveal Javier Bardem In Villain Mode; More Info On Ola Rapace And Naomie Harris' Characters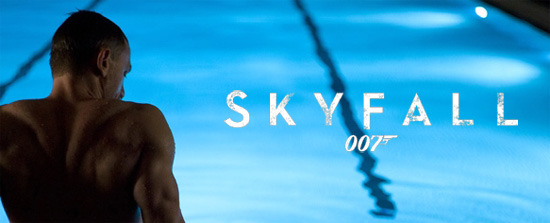 Though Skyfall stars some familiar faces, including Judi Dench and, of course, Daniel Craig, the cast list also includes many more that we don't know so much about. Some fresh info has just dropped on some of those franchise newcomers — the characters played by Javier Bardem, Naomie Harris, and Ola Rapace, to be specific. After the jump, check out new photos of Bardem in villain mode, and read up on details about what Harris and Rapace will be doing in the film.
Yikes. Between that No Country for Old Men pageboy and this blond mess, Bardem just can't seem to catch a break hair-wise.
What we don't know about Bardem's character still outweighs what we do, but between these photos and the reveal of his character's name, Silva, it seems Bardem really is playing a new character and not one we're familiar with from previous Bond films. Unless the name itself is a cover, that is. Or unless I'm just really rusty on my James Bond mythology.
As for Harris' character Eve, Bleeding Cool got their hands on some call sheets that reveal that she's the one who shaves Bond's beard, turning him from the scruffy mountain man we saw in earlier photos to the clean-shaven 007 we know so well. The act suggests an intimate bond between the two, but then again, so does the mere fact that she's an attractive woman in a James Bond movie.
Bleeding Cool also noticed that Swedish fansite From Sweden With Love names Rapace's character as Patrice, one of Bardem's top henchmen. We'll find out exactly how all of these pieces fit together when Skyfall hits theaters: October 26, 2012 in the U.K. and November 9, 2012 in the U.S.