Sequel Bits: Disney Considering 'Muppets' TV Series, Plus: 'Cloudy 2', 'Bill & Ted 3', 'Super Troopers 2'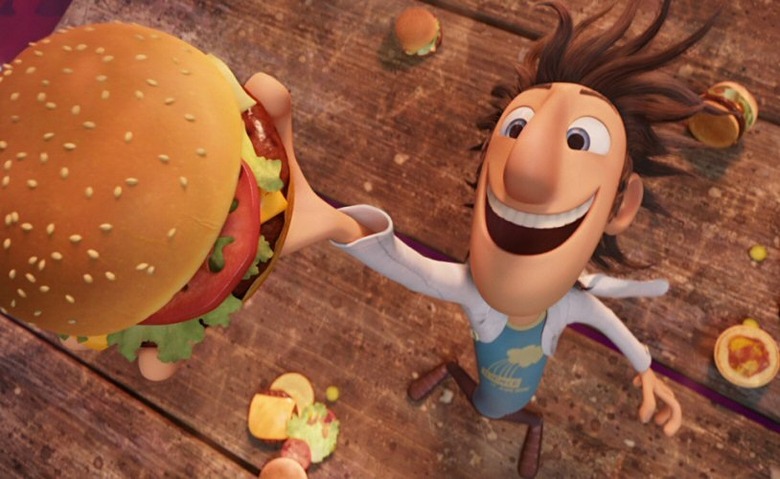 This edition of Sequel Bits is all about the third-greatest gift, laughter. After the jump:
Alex Winter talks about the Bill & Ted 3 script
Cloudy 2 gets a holiday release date
Jay Chandrasekhar wants to move on Super Troopers 2
Disney considers ways to expand the Muppets franchise
The movies were always about rock & roll, that was a big part of the movies. So what's happened to rock & roll in the last twenty years? The movie's gonna get in and play with some of that stuff, like where is rock, where are we, what's happened to the whole idea of saving the world, or what hasn't happened?
Though Bill & Ted 3 has yet to get a green light, Winter was upbeat about the film's prospects. "I think the reality is that there probably will be another one," he said. Head to MTV to watch the full interview. [via Bleeding Cool]
Unlike most films, which fade from memory after months or years, Broken Lizard's Super Troopers has remained a beloved cult hit in the decade or so since its initial theatrical release. And now, it seems, the time is ripe to revisit Vermont's most hilariously goofy trooper team. For the past few years, Broken Lizard has been working on a sequel, and director/star/co-writer Jay Chandrasekhar seems optimistic that cameras will get rolling soon.
"We're hoping to make Super Troopers 2," he told IFC. "We've written the script and as soon as we figure out a little legal thing with Fox, I think we'll hopefully get a chance to make that one."
"It's ready to go," chimed in co-writer/star Kevin Heffernan.
Even with a completed script, however, it could be some time before Chandrasekhar and Heffernan manages to get all the pieces together. So in the meantime, fans of their work can keep an eye out for the team's new film The Babymakers, which will likely debut next year.
Sticking to a much tighter schedule is Cloudy 2: Revenge of the Leftovers, which has just announced a release date of December 20, 2013. That puts the food-centric CG adventure one week behind The Hobbit: There and Back Again, which lands December 13. Cody Cameron and Kris Pearn, animators who worked on the first film, will helm from a script by Horrible Bosses writers John Francis Daley and Jonathan Goldstein. [Collider]
After years without a Muppets TV series or film, last year's The Muppets reinvigorated the franchise in a big way. So naturally, Disney's now eager to bring the gang back for more. In addition to the recently announced Muppets 2, Disney is also considering a new TV series, as well as a Muppets mobile app.
"If you went down the television series route it could play on the Disney Channel but it could also play in primetime on a free-to-air network. We would look at a variety of different models," said Tricia Wilber, marketing chief and channels manager for Disney in Europe, the Middle East and Africa. Wilber also floated the idea of the app, which could be prepared much more quickly than a television series would. There's "no shortage of excitement with various creative folk in the world how we could work with the Muppets," added Marc Buhaj, senior VP of original programming in Europe, the Middle East, and Africa. In short: Prepare to see a lot more of Kermit and his pals in the coming years. [Bleeding Cool]