'Carlos' Star Édgar Ramírez Cast In Richard Kelly's 'Corpus Christi'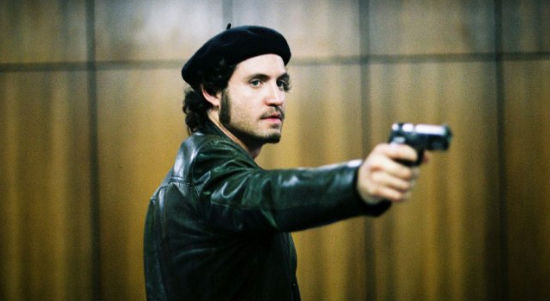 I was excited last year when it looked for a moment like Édgar Ramírez might be cast in the sequel to Star Trek. After seeing Ramírez dominate the excellent mini-series Carlos, I'm hoping for him to break into greater public awareness than his supporting roles in films like The Bourne Ultimatum and Domino have offered. (He's got bits in Wrath of the Titans, and Kathryn Bigelow's now-filming Zero Dark Thirty, too.)
Ramírez didn't get the Star Trek role, which went to Benedict Cumberbatch instead. But now he has taken the lead role in Corpus Christi, from Donnie Darko writer/director Richard Kelly.
Variety says Ramírez will play "Paciencia De La Rosa, an Iraqi war veteran with severe post-traumatic stress disorder who forges a dangerous alliance with a wealthy industrialist in Texas."
The film, says the trade, will be "a departure into a more traditional narrative" for Kelly, who has also previously directed Southland Tales and The Box. (He also wrote Domino, which was the English-language debut for Ramírez.)
Robert Rodriguez is among the film's producers, and Corpus Christi is backed by Rodriguez's new Quick Draw Productions. He said, "I started Quick Draw with the idea that it would be a home for innovative filmmakers who would be given the chance to take chances and surprise audiences. I think that a movie like 'Corpus Christi' could only be done justice by doing it independently."