Viola Davis Eyeing Political Biopic About Congresswoman Barbara Jordan, 'Don't Be A Menace' Director Paris Barclay To Helm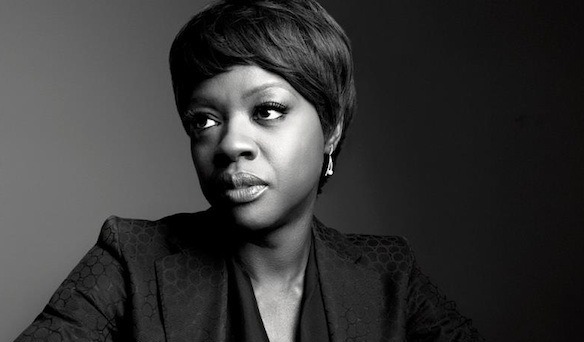 Viola Davis may have lost the Oscar to Meryl Streep in one of the few upsets at this year's ceremony, but it appears she's taking a page out of Streep's book for her next leading role. Davis is eyeing a role in her own political biopic, about Congresswoman Barbara Jordan.
Davis is currently developing the project with director Paris Barclay, and would produce with her husband Julius Tennon and Barclay. Also producing are Shelly Glasser and Diane Nabatoff, who optioned the rights to the biography on which the film will be based. More details after the jump.
Jordan rose from humble beginnings in a poor Houston neighborhood to become a lawyer and then a politician, in an era when women and people of color faced sever discrimination. She became the first African-American woman elected to the Texas senate in 1966, and then the first Southern black woman in the U.S. House of Representatives in 1972. She became known for her talent as a public speaker and her "distinctive, stentorian delivery," and gave several influential speeches throughout her career.
Variety reports that Glasser and Nabatoff first approached Davis and Barclay separately. But as it turned out, Davis and Barclay had been seeking an opportunity work with each other ever since Davis starred in Barclay's TV series City of Angels in 2000. Barclay has worked primarily in television throughout his career; his last big-screen credit was 1996's Don't Be a Menace to South Central While Drinking Your Juice in the Hood. He does have experience with more serious subject matter, however, having helmed episodes of dramas like Sons of Anarchy, In Treatment, The Shield, and The West Wing.
After earning her first Oscar nomination for 2009's Doubt, Davis shot to even greater fame last year for her moving turn in The Help. Her next moves include a leading role opposite Maggie Gyllenhaal in this fall's Won't Back Down, as well as supporting roles in Ender's Game and Beautiful Creatures. For an actress who, in this writer's humble opinion, hasn't had nearly as many leading roles as someone of her talent deserves, the Barbara Jordan biopic sounds like an excellent — and potentially Oscar-worthy? — next step.