The Best Movies From 1982 You Probably Haven't Seen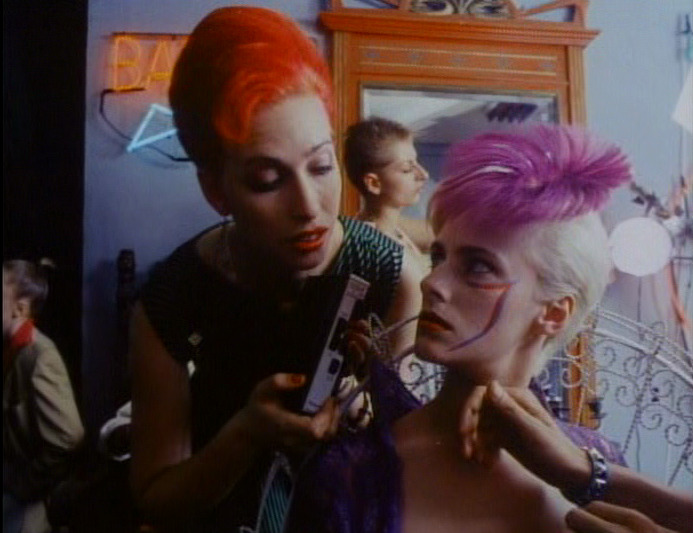 Just last week /Film was part of the announcement that the Alamo Drafthouse in Austin is recreating the Summer of 1982. There are many who believe that, for whatever cosmic reason, '82 was a perfect year in cinema. Between The Thing, Blade Runner, Star Trek II and E.T. (whose event /Film is co-hosting) it is hard to disagree.
But there are more than just the popular favorites. Indeed, I had a very hard time selecting the usual eight when looking for what to choose for this week's TBMYPHS. (By the way, that is the first time I have eve referred to the "The Best Movies You Probably Haven't Seen" column as TBMYPHS. I suggest we pronounce it Tub-My-Fuss, which sounds like a bronchial disease.) All I can say is this: there was definitely something in the air that year – and I hope it comes back.
Fitzcarraldo; Werner Herzog, director.
Werner Herzog and Klaus Kinski rafted down the Amazon with Aguirre: The Wrath of God and it went well. They tried it again a few years later with Fitzcarraldo and barely made it out alive.
The subject of a famous documentary (Burden of Dreams) the behind-the-camera woes of Fitzcarraldo are much of what propelled the myth Herzog-as-maverick/madman. But you can put all that aside and still be fascinated by this remarkable film about a European rubber baron compelled to bring an opera house to the hinterlands of Peru, even if it means his very life. The surreal sequences of a giant steamship being dragged up the side of a hill have the relentlessness of a fever dream, and Kinski's possessed performance a demonic quality.
Warning: a viewing of Fitzcarraldo may just turn you into a Werner Herzog junkie.
Tempest; Paul Mazursky, director.
While not quite as cool as Peter Greenaway's Prospero's Books, this loose adaptation of Shakespeare's last (and trippiest) play has got a lot going for it. John Cassavetes is an architect suffering a loveless marriage to Gena Rowlands and seeing visions of his own doom. He flees his emotional turmoil in New York society and takes his daughter to a Greek island. Raul Julia is terrific as the Caliban character and the movie weaves between fantasy, satire and drama. There are also scenes of Susan Sarandon rockin' some rough '80s hair.
Dig how young Molly Ringwald is in that video – and the muzak version of Blondie's "Rapture" ain't so bad either.
My Favorite Year; Richard Benjamin, director.
Everything that happens in Get Him To The Greek happened a little classier in My Favorite Year.
Set in the 1950s, Mark Linn-Baker is something of an ur-Liz Lemon for a Sid Caeser-esque comedy show. This week's guest host is Peter O'Toole, a swashbuckling Hollywood star/drunken maniac, and our hero has to keep him sober until the big night. Shenanigans ensue, especially when the gang ends up in the ol' Brooklyn neighborhood.
If you haven't seen this movie, you've probably heard the famous sound-byte. When O'Toole realizes the show goes on live he cries out "I'm not an actor; I'm a movie star!"
Eating Raoul; Paul Bartel, director.
How best to describe this? Okay, the dude from the original Piranha and a former Warhol Factory denizen kill sex perverts and trade their corpses in for dog food. They eventually team up with Chakotay from Star Trek: Voyager because they dream of one day owning their own home. Buck Henry and Ed Begley Jr. have supporting roles. It's a comedy.
If that didn't sell ya, know that this whacked-out and transgressive independent film somehow cut above the chatter and became something of a minor hit. I remember my parents going to see it and trying to explain it to my sister and I the next day. We thought they were kidding.
The Atomic Cafe; Jayne Loader, Kevin Rafferty and Pierce Rafferty, directors.
Here's what you don't know about life in 1982: the Soviet Union was run by monsters ready to destroy us with nuclear weapons at the drop of one of those fuzzy hats.
It was a low period, especially considering how awareness of the true nature of atomic fallout was becoming accepted. The timing was perfect for a reassessment of how "the bomb" was first sold to Americans and this documentary collection of commentary-free government clips was eye-opening and cathartic. Somehow, the barrage of propaganda helped speak to a larger truth.
Looking at it now, The Atomic Cafe isn't just a time capsule of the '50s, but of the pre-YouTube '80s as well.
Liquid Sky; Slava Tsukerman, director.
Fashion is still catching up to this one, a hipper-than-thou New York tale about sex, drugs and UFOs. The early video aesthetic was a genuine thing but no other film quite reveled in it as much as this. The fact that no one in the cult movie ever achieved greater notoriety, and that the Russian/Israeli director Slava Tsukerman dined out on this one for the rest of his life just makes it even cooler.
I know it is hard to believe it, but in the early, no-budget days of New York-based MTV, this is what all the programming looked like.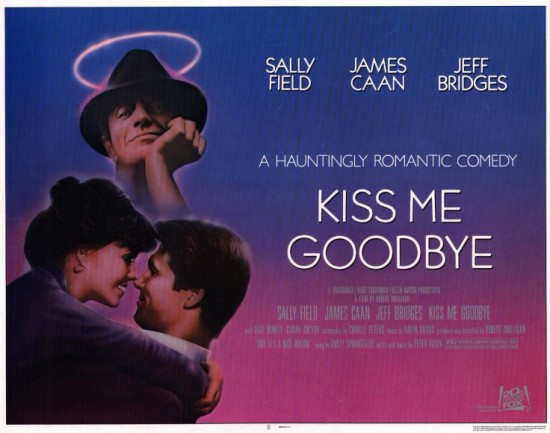 Kiss Me Goodbye; Robert Mulligan, director.
Considering I couldn't find even one blurry clip on YouTube I think we've got a genuine lost classic on our hands. Based on a Brazilian film called Dona Flor and Her Two Husbands by Bruno Baretto (whose Four Days In September was on last week's list of recent Oscar nominees you probably haven't seen), Kiss Me Goodbye is like what Ghost would have been like if it were written by Neil Simon.
Sally Field is readying to marry Jeff Bridges, but the spirit of her dead husband, choreographer James Caan, appears, and he does not particularly approve. Hilarious set-pieces, jokes about stage folk and fast-talkin' hijinks ensue. This is a damn funny movie.
Querelle; Rainer Werner Fassbinder, director.
Fassbinder's final film, based on a Jean Genet novel, is an intentionally stagey fantasia of criminality and forbidden love. At times beautiful, at times campy, Brad Davis plays a sailor who falls in love with a murderer that he can frame for his own crimes.
The plot is dizzying (one actor plays two different characters, but you don't know that at first) and the homosexual content is quite frank. It is, however, a strange and dreamlike film, and quite a visual departure from the rest of Fassbinder's resume. One day I'm gonna have the guts to go as Querelle for Halloween.
More Movies You Probably Havent Seen: