Tom Hardy Sets Up Outlaw Biker Movie As Producing And Starring Effort At Warner Bros.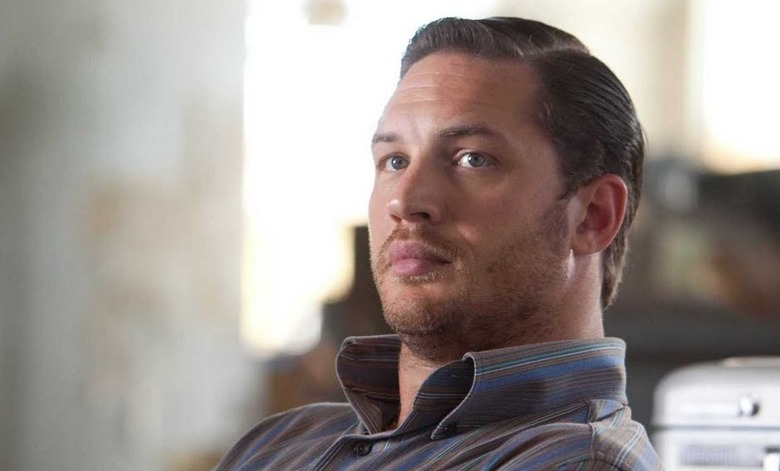 Warrior, Inception and The Dark Knight Rises actor Tom Hardy just signed a first-look deal with Warner Bros., and now we know what his first producing feature  might be with the studio.
The untitled film sounds like it could be a throwback of sorts: an outlaw biker movie. Those were in fashion for drive-ins decades back, but this won't be a modern take on the old exploitation idea. Rather, Hardy's movie is designed as a period film, with the actor playing a Vietnam vet who becomes a gang leader in 1969.
Variety says the film is scripted by Mark L. Smith (Vacancy) from a story idea by John Linson, and that it follows this plot:
A wounded Vietnam veteran returns home to San Francisco at the height of unrest of 1969. Amid clashing cultures of the Haight Ashbury district, he emerges to become the leader of California's most violent outlaw biker club.
Unless this gets fast-tracked in the next few weeks, the fortunes of this film will presumably hinge to some extent on how WB thinks audiences respond to his work in The Dark Knight Rises. If people love Hardy as Bane, we could see this move forward fast after TDKR hits.
The subject matter seems like it is coming out of nowehere, but Hardy has quickly proven himself to be a thoughtful and versatile actor. The biker genre has a whole lot of terrible movies (some good ones listed here) but I can see Hardy making something that covers the important bases with respect to story, character and sheer violence.