First Look: Johnny Depp And Armie Hammer In 'The Lone Ranger'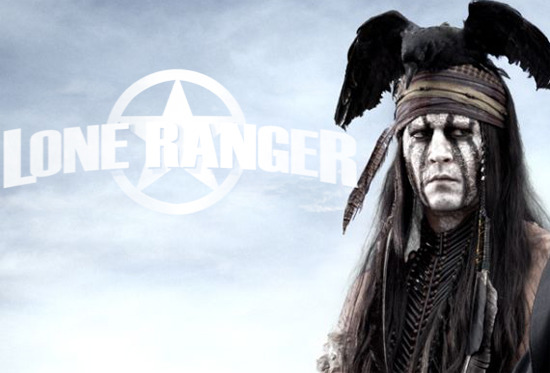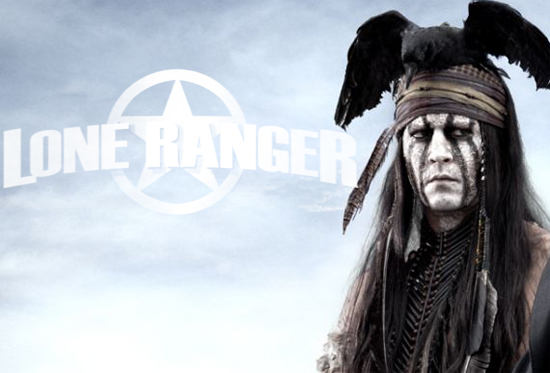 For The Lone Ranger, Disney is working with tactics that are almost exactly opposite to what Warner Bros. did with its own new Johnny Depp vehicle, Dark Shadows. The Lone Ranger just started shooting, and we've already got the first image of Depp as Tonto and Armie Hammer (The Social Network, J. Edgar) as the title character. Check it out in full below.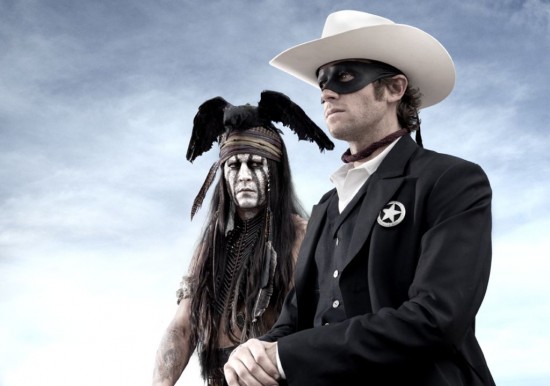 (Click to enlarge)
This pic came via producer Jerry Bruckheimer, who tweeted it this morning.
We've known that part of the thrust of this version is that Tonto is really the brains behind the outfit, and this pic certainly positions the character as, at the very least, rather suspicious or disapproving of the Ranger's attitude. That look on Depp's face says a lot. The film was described early on as being like Don Quixote from Sancho Panza's point of view, and I love the idea of Depp taking a somewhat marginalized Native American character and making him the real hero.
(This also makes me want to see a western Lethal Weapon-type buddy action/comedy featuring Depp's Tonto and Gary Farmer's Dead Man character Nobody.)
Below is the official description that was released when the film got under way. Gore Verbinski's film also features Tom Wilkinson, William Fichtner, Barry Pepper, James Badge Dale, Ruth Wilson, and Helena Bonham Carter. The film is slated to open on May 31, 2013.
The Lone Ranger is a thrilling adventure infused with action and humor, in which the famed masked hero is brought to life through new eyes. Native American spirit warrior Tonto (Johnny Depp) recounts the untold tales that transformed John Reid (Armie Hammer), a man of the law, into a legend of justice—taking the audience on a runaway train of epic surprises and humorous friction as the two unlikely heroes must learn to work together and fight against greed and corruption.