What Apple's Announcements Mean For Film Geeks: 1080p Movies In The Cloud, Fox And Universal Blocked, New AppleTV, New UI, Netflix In 1080p With iTunes Subscription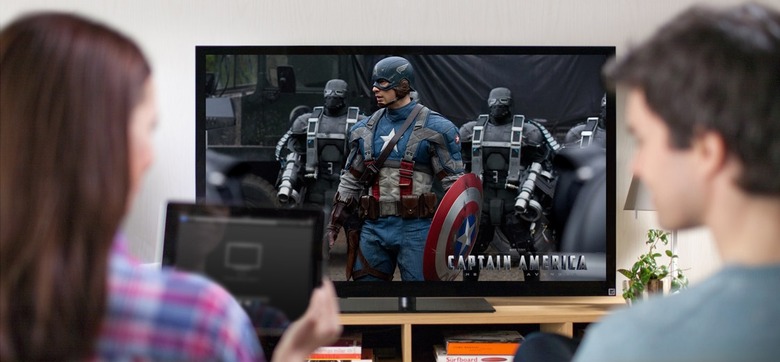 You probably have heard that Apple announced a new iPad and new Apple TV box this morning. But you might not know what this means for you the media-consuming film geek — that is where we come into play.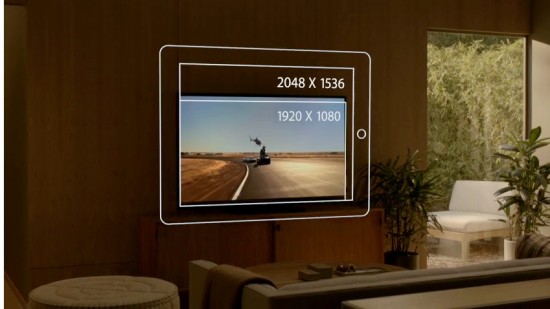 New iPad has a Retina Display: The Retina display on the new iPad features a 2048-by-1536 resolution (better than 1080p resolution) and 44 percent greater color saturation. The device can now play movies and television show at a 1080p resolution.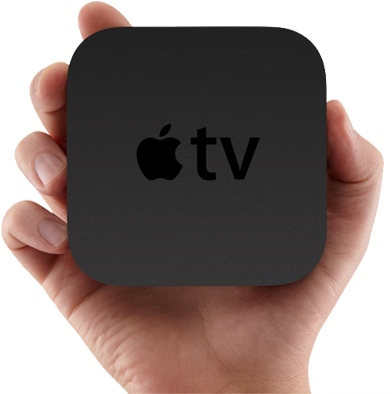 The new AppleTV supports 1080p content: you'll now be able to serve 1080p video files from your computer, or stream 1080p movies on the iTunes interface. The new AppleTV box is the same exact exterior design as the previous model.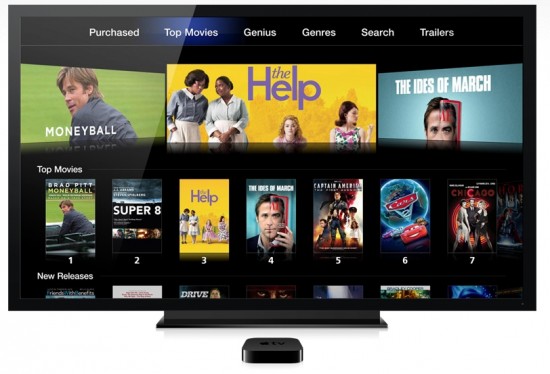 1080p Content on iTunes: The movies and TV shows sold in iTunes will be available in 1080p.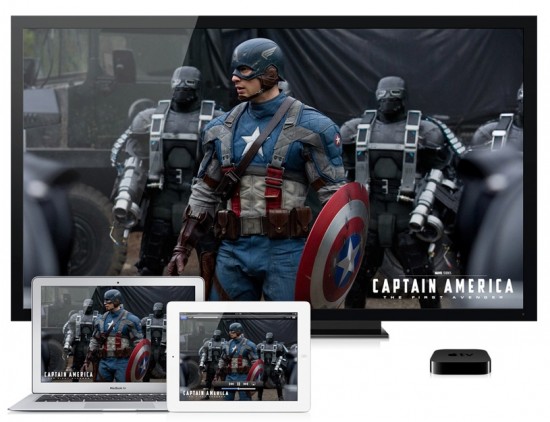 Apple's iCloud now supports movies: The movies you purchase on iTunes will be stored in the cloud and made available for re-download to any of your iOS devices, or stream directly to your AppleTV. You'll never again have to worry about storing digital movies on your computer's hard drive, as they'll always be available for streaming or download in the cloud.Previously Purchased Movies Are Now Available in 1080p: Users can now stream any of their previously purchased feature films and television shows on the Apple TV (or on any iOS device or iTunes). The content that was purchased in 720p will be automatically available in 1080p at no additional cost. It should be again noted that you can't watch the movies in 1080p on an older generation Apple TV hardware.Fox and Universal Are Out of the iCloud Movie Service: All Things D is reporting that Fox and Universal's libraries won't be made available on the iCloud movie service as the studios are currently locked within an exclusive release window with HBO. This means if you purchased Avatar from iTunes, it won't be available to re-stream it from the cloud. But an HBO spokesman promises that it will eventually get sorted out.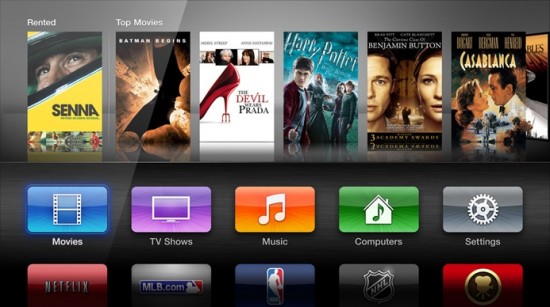 A new AppleTV UI: Apple has introduced a new AppleTV user interface which is beginning to look a bit closer to that of our other iOS devices. Notice the icons for the apps (note: all the apps come standard on the device — an app store or app downloads have not yet been introduced).iDownloadBlog has a good video walkthrough of the new UI:The New Apple TV UI Is Coming To Older Devices: The updated UI will ship on the new Apple TV device, but is also available to current Apple TV users starting today (although the 1080p content won't be available on the older hardware). A software update will give second generation Apple TV users iCloud support (adding iTunes Match and iTunes in the Cloud)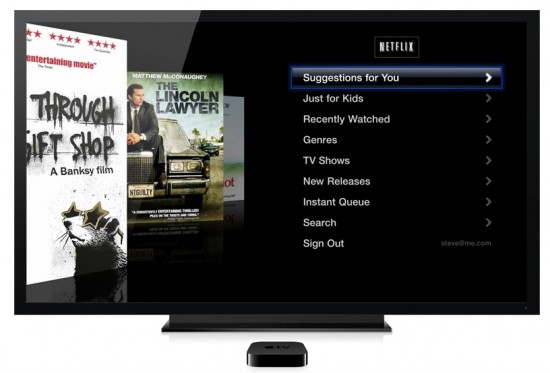 Netflix on Apple TV: Netflix will introduce 1080p streaming and Dolby Digital 5.1 surround sound on the new Apple TV box. And starting today, you'll be able to sign-up for Netflix directly on your Apple TV and pay via your iTunes account.