Fede Alvarez's 'Evil Dead' Remake Adds Jessica Lucas And Elizabeth Blackmore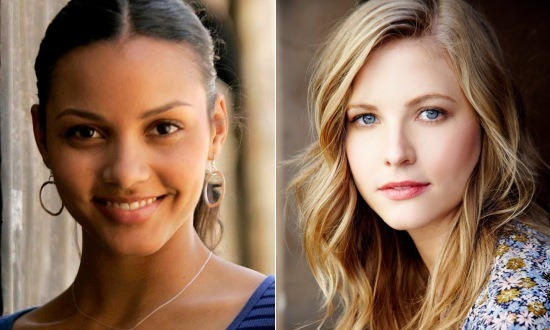 After an early snag that saw Lily Collins landing the lead and then dropping out three weeks later due to scheduling issues, casting on Fede Alvarez's The Evil Dead is now rolling along smoothly. Shiloh Fernandez (Red Riding Hood) and Lou Taylor Pucci (Beginners) boarded the project last month, as Jane Levy (Suburgatory) stepped up to replace Collins.
Now the newest addition to the roster is Elizabeth Blackmore (Legend of the Seeker), while Jessica Lucas (Melrose Place) has entered talks. The actresses will play two more pals who get wrapped up in the horrors released by the Necromonicon. More details after the jump.
Lucas is no stranger to the horror genre, having starred in Cloverfield and The Covenant. Her other previous roles include small-screen turns on Melrose Place, 90210, and the short-lived Friends With Benefits.
Blackmore is more of an unknown, but this is actually her second time crossing paths with original Evil Dead director and remake producer Sam Raimi; she played a recurring character on the fantasy series Legend of the Seeker, which was created by Raimi. Blackmore has also had small roles in the Aussie soap Home and Away and Jonathan Teplitzky's Burning Man.
The new Evil Dead is targeting a release date of April 12, 2013.
[Source: THR]