TV Casting: Connie Britton In 'Nashville', Carrie-Anne Moss In 'Ralph Lamb', Sigourney Weaver In 'Political Animals'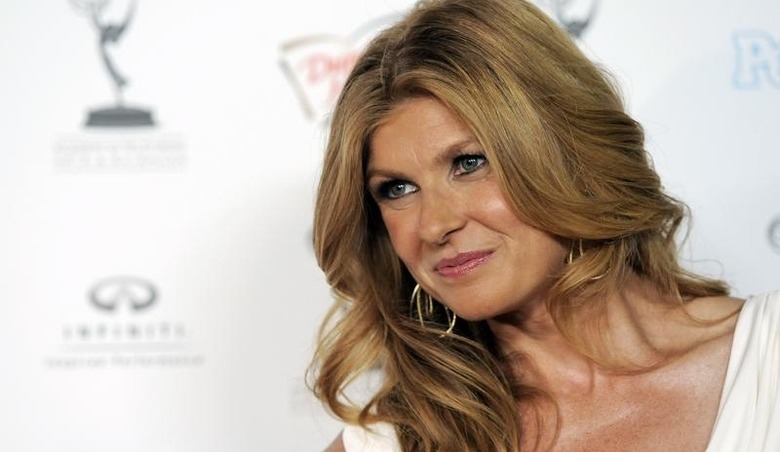 While some of her Friday Night Lights co-stars have made the leap into big-screen adventures, Connie Britton's still shining on the small screen. Fresh off of a single-season stint on FX's American Horror Story, Britton has now signed on for ABC's musical family soap Nashville. And yes, the "musical" part of the description indicates that we'll be hearing the former Mrs. Coach Taylor sing.
R.J. Cutler (The September Issue) is set to direct the pilot from a script by Callie Khouri (Thelma & Louise), which centers around country star and married mom Rayna James (Britton). Unhappy with the weak sales of her latest record, her label forces Rayna to go on tour with a younger rising star (Hayden Panettiere). Eric Close, who guest-starred on Britton's American Horror Story, will play Rayna's husband. [Deadline]
After the jump, two leading ladies of sci-fi tackle television.
The series is based on the true story of Ralph Lamb (Quaid), a one-time rodeo cowboy who went on to become Las Vegas' longest-serving sheriff. Moss is set to play Katherine O'Connell, who grew up on a ranch near the Lambs and now works as an assistant D.A. As previously reported, Chiklis will play a Chicago mobster who takes on Las Vegas. [Deadline]
After making a splash on huge, IMAX-sized screens in Avatar, Sigourney Weaver is now going smaller than ever. Weaver has booked her first regular TV gig, a starring role in USA Network's Political Animals. Written by Greg Berlanti (Green Lantern), the Washington, D.C.-set drama follows a former first family undone by ambition and greed. Though Political Animals is starting out with a six-episode order, the hope is that it'll do well enough to become a regular, multi-season series.
Weaver will play Elaine Barrish, a Hillary Clinton-esque ex-First Lady who bounces back from her dissolved marriage and failed presidential run by throwing herself into her new job as Secretary of State. Helping her out is her son and chief of staff Doug (James Wolk), who's dealing with his twin brother's battle with addiction. Brittany Ishibashi (Parenthood) will play Doug's fiancee. The series will follow Elaine's struggle to deal with her womanizing ex-husband and family troubles, as well as State Department crises and vicious journalists. [Deadline]