Adam Brody Will Also Romance Emily Watson, Zoe Kazan, Jennifer Morrison, And Mia Maestro In 'Some Girls'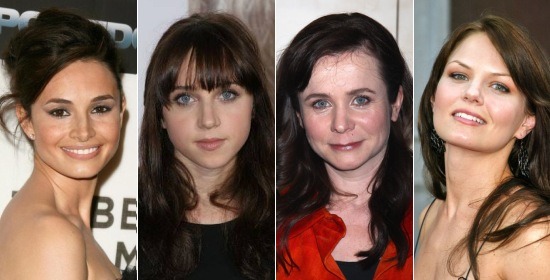 Adam Brody's certainly come a long way from his days playing geeky misfit Seth Cohen on The O.C. Earlier this week, news broke that Kristen Bell had signed on to play one of his ex-girlfriends in Jennifer Getzinger's Some Girls, adapted by Neil LaBute from his own play. Now, Brody's gained four more female companions in the form of Emily Watson, Jennifer Morrison, Zoe Kazan, and Mia Maestro. More details after the jump.
While no start date has been announced for Some Girls, the project sounds pretty promising so far. LaBute, of course, has plenty of experience writing about jerks (e.g., In the Company of Men), and as a Mad Men helmer, Getzinger knows a thing or two about dealing with philandering male leads. And perhaps I'm just biased because I was a huge O.C. fan back in the day, but I have faith in Brody's ability to manage the tricky balance between charming and despicable that the role seems to call for.
Watson is a two-time Oscar nominee who most recently starred in Steven Spielberg's War Horse and has Joe Wright's Anna Karenina on her upcoming slate. Morrison currently stars in ABC's Once Upon a Time, and was last seen in a supporting role in Gavin O'Connor's acclaimed Warrior. Kazan has wrapped Jonathan Dayton and Valerie Faris' He Loves Me, which she wrote, and is now shooting the Joss Whedon-penned In Your Eyes. Maestro has two high-profile movies lined up for 2012, Oliver Stone's Savages and The Twilight Saga: Breaking Dawn – Part 2.