New 'Prometheus' Image Allows Us To Explore The Stars

One of the images briefly seen in the teaser trailer for Ridley Scott's Prometheus was a room featuring what appears to be a holographic, interactive star map. We don't know how that room and map figures into the story, exactly, but now thanks to the ongoing viral promo campaign for the film, you can check out the map in great detail.
The map image was hidden in the website for Weyland Industries, introduced recently through a TED Talk with the character Peter Weyland (played by Guy Pearce). Check it out in full below.
FirstShowing pointed us to the image, which is a very high-res version of the still image. Click below for a slightly reduced version, or hit the original link for the largest possible version.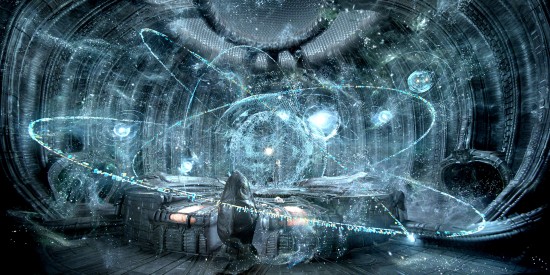 The image was decoded by Twitter user @MOVIELORD101, who decoded morse code found on the Weyland website, which pointed towards the URL: /6EQUJ5/. There's more coming on the site, too, as the image below shows. The next big phase after the TED Talk will be a reveal of some of Weyland's android technology. And if this one image was hidden in the site, it seems reasonable to expect others to be lurking around as well.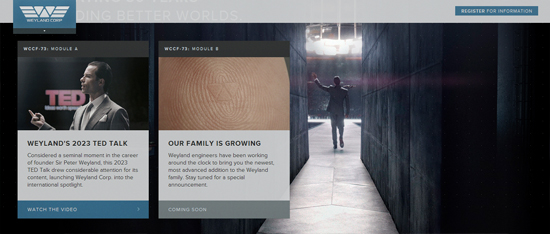 Prometheus stars Noomi Rapace, Michael Fassbender, Charlize Theron, Idris Elba, Sean Harris, Kate Dickie, Rafe Spall, Logan Marshall-Green, Guy Pearce, and Patrick Wilson. The film will hit theaters June 8, 2012.
Ridley Scott, director of "Alien" and "Blade Runner," returns to the genre he helped define. With PROMETHEUS, he creates a groundbreaking mythology, in which a team of explorers discover a clue to the origins of mankind on Earth, leading them on a thrilling journey to the darkest corners of the universe. There, they must fight a terrifying battle to save the future of the human race.