Casting Bits: Kristen Bell, Lily Collins, Logan Lerman, And More In 'Writers', Leslie Mann And More In 'Bling Ring'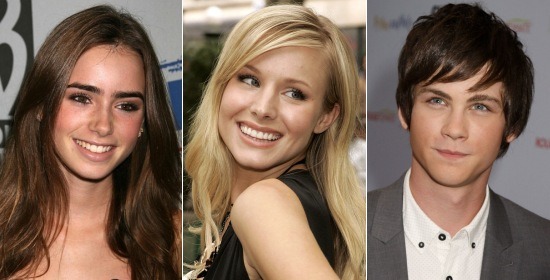 I don't know how she's doing it, but Kristen Bell's been booking roles almost faster than we can write them up this week. Hot on the heels of news that she'd been cast in Disney's Frozen and the Neil LaBute adaptation Some Girls, Bell has also landed a part in the dramedy Writers. Recent additions to the film also include Logan Lerman (The Three Musketeers), Nat Wolff (The Naked Brothers Band), Liana Liberato (Trust), and Lily Collins (Mirror, Mirror) joining previously cast stars Greg Kinnear and Jennifer Connelly.
Written and directed by Josh Boone, Writers follows the dysfunctional Borgens family: successful novelist dad Bill (Kinnear), his ex-wife (Connelly), their college-aged daughter (Collins), and teenage son (Wolff). Lerman will play a fellow student pursuing the daughter, while Liberato will play the son's first love. Bell is lined up for the part of Tricia, who, as Bill's friend-with-benefits, helps him get over his ex. Shooting on Writers begins next week in North Carolina. [Deadline]
After the jump, Leslie Mann is the mother of thieves.
The Bling Ring will shoot in Los Angeles this spring, with a script by Coppola. Mann will next be heard in Laika's ParaNorman and seen and heard in husband Judd Apatow's This is Forty. Broussard made his professional acting debut in 2010 with the short-lived TV series Romantically Challenged, and recently starred in Rob Reiner's Flipped. [THR]