Hugh Hefner Biopic Moves To Warner Bros. With 'Ocean's Eleven' Producer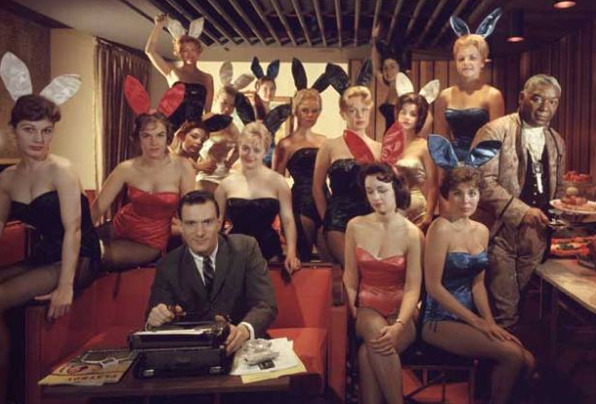 For years, Imagine Entertainment and Universal worked to make a biopic about Playboy founder Hugh Hefner, with Brett Ratner attached to direct and actors like Robert Downey, Jr. and Hugh Jackman mentioned as possible picks to play the magazine mogul. But the closest Hef has come to creating a starring role on the big screen is a James Franco cameo in Lovelace, which has Amanda Seyfried as porn star turned anti-porn icon Linda Lovelace.
But that Hugh Hefner biopic has now moved to Warner Bros., where it will be produced by Jerry Weintraub, the producer who once worked with Elvis, Sinatra and Dylan, and helped make Steven Soderbergh's Ocean's films at WB.
No way of knowing the answer to that at this point. Deadline has the news of the studio move for the project, but doesn't know anything about the direction the film is intended to take. Weintraub wouldn't talk about what periods in Hefner's life the film intends to cover, and while Deadline has heard that WB may want Harry Potter screenwriter Steve Kloves to script, the producer denied that.
Weintraub is a guy who can get things made, but will he have better luck recreating Hef's life than did the folks at Imagine and Universal? The last narrative outing for Playboy was the very short-lived series The Playboy Club, but that shouldn't have much to do with the film. More crucial may be general public perception of Hugh Hefner, and I don't think that image is all that great right now. At best I'd guess that Hefner is seen as an old, way past-date guy who maintains and exploits a host of young women. That's a far cry from the '50s and '60s image, when Hefner at least had the cache of bucking societal trends.