Page 2: Ron Howard, Captain Planet, Tim And Eric, Star Wars, Dark Shadows, Michael Giacchino, Akira, Bambi, Todd Phillips, E.T., Doctor Who, Totoro,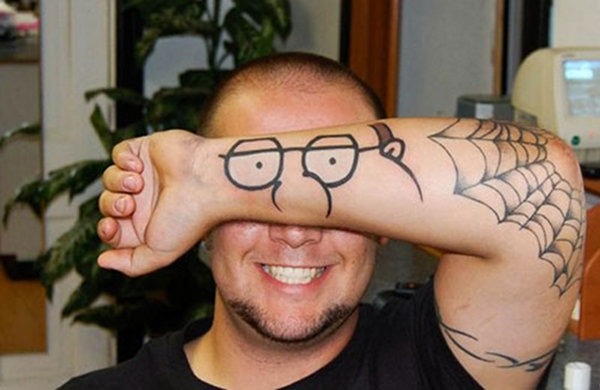 What is Page 2? Page 2 is a compilation of stories and news tidbits, which for whatever reason, didn't make the front page of /Film. After the jump we've included 48 different items, fun images, videos, casting tidbits, articles of interest and more. It's like a mystery grab bag of movie web related goodness. If you have any interesting items that we might've missed that you think should go in /Film's Page 2 – email us!
Header Photo: Peter Griffin Tattoo Cosplay
Matt Singer wonders if Certified Copy is The Best Film (To Write About) of 2011?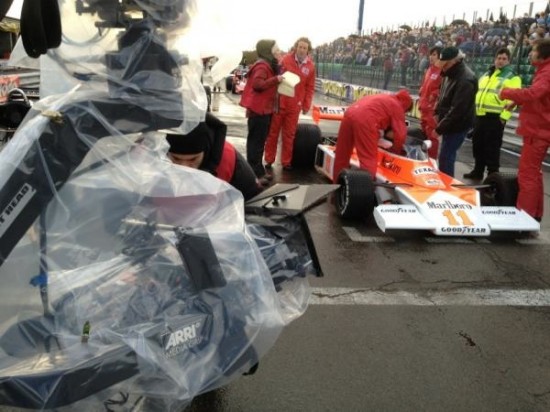 Ron Howard continues to tweet behind the scenes photo from his new movie.IndieWire wonders if 'Luck' Would Go Down Easier When You Can Watch a Whole Season At Once? I personally couldn't even make it through the pilot episode.Watch the trailer for the SXSW Film Festival film In Our Nature, directed by Brian Savelson and Starring Zach Gilford, Jena Malone, John Slattery and Gabrielle UnionIO9 lists 24 More Weird and Wonderful Movies That You'll Never Get To See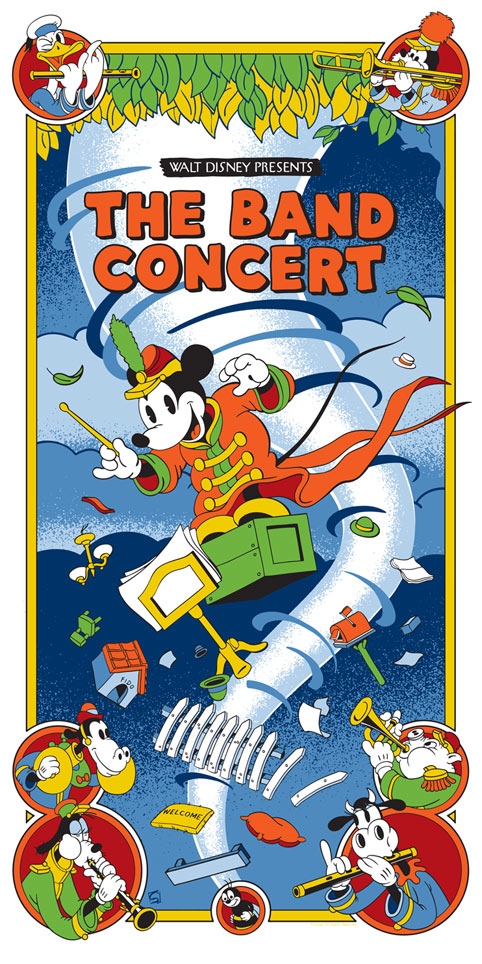 ACME will soon release Serban Cristescu's Mickey Mouse screenprint "The Band Concert"Jim Hill takes a look at The "UFOs are real" documentary that Walt Disney Studios almost made
RiffTrax has announced that they'll be revisiting Manos: The Hands of Fate, a B-movie that Mystery Science Theater 3000 made famous.
Matt Singer wonders if Critics Owe Original Movies Good Reviews?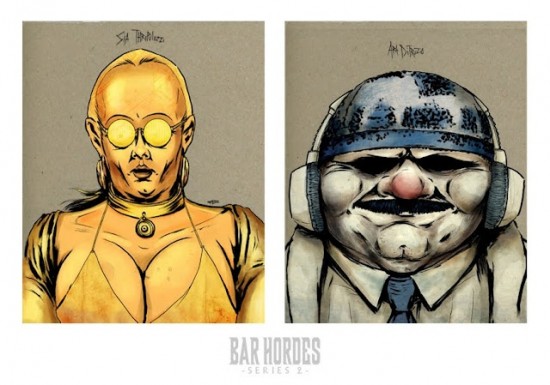 Art: Bar Hordes.
Celeb Fans Remember Artist Ralph McQuarrie
Sundance Film Festival programer Trevor Groth explains why he programmed Tim and Eric'$ Billion Dollar Movie
Warner Bros will make a movie about Playboy Magazine founder Hugh Hefner, with Jerry Weintraub producing.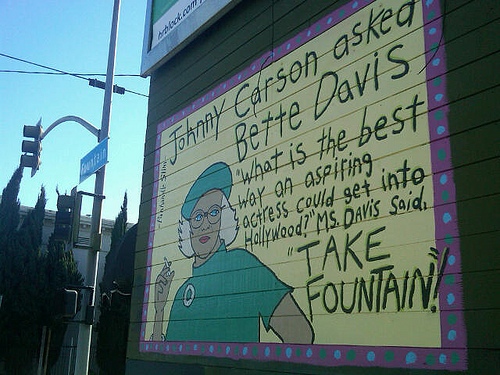 Bette Davis "Take Fountain" mural in Hollywood.Scott Rosenberg has been hired for polish and punch-up duties on Michael Bay's Pain & Gain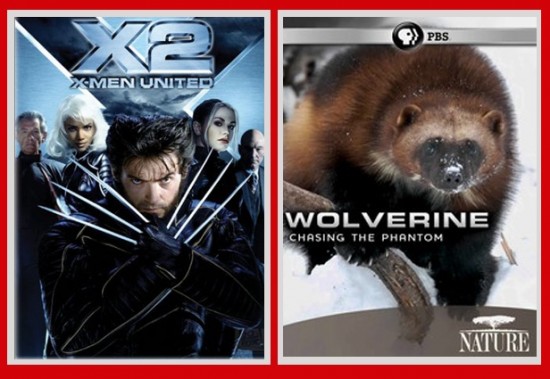 Mashable lists 10 Sad Substitutes for Hits You Can't Stream on NetflixCasey Affleck will join the cast of the Scott Cooper-directed revenge thriller Out of the Furnace.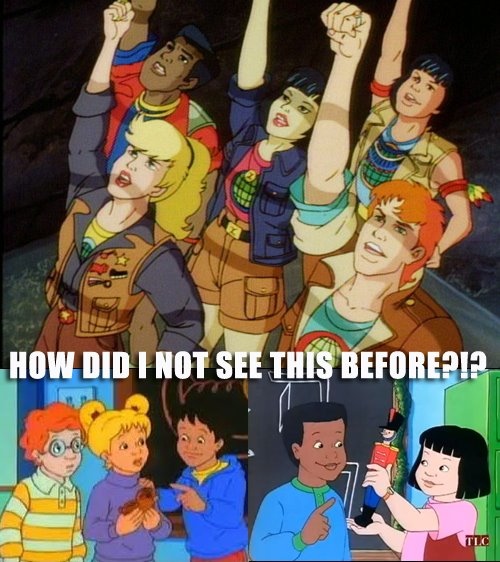 Conspiracy theory:  Did the kids from The Magic School Bus grow up to be the Planeteers from Captain Planet?Casablanca will be shown in nearly 500 theaters across the country on March 21st to celebrate the film's 70th anniversary.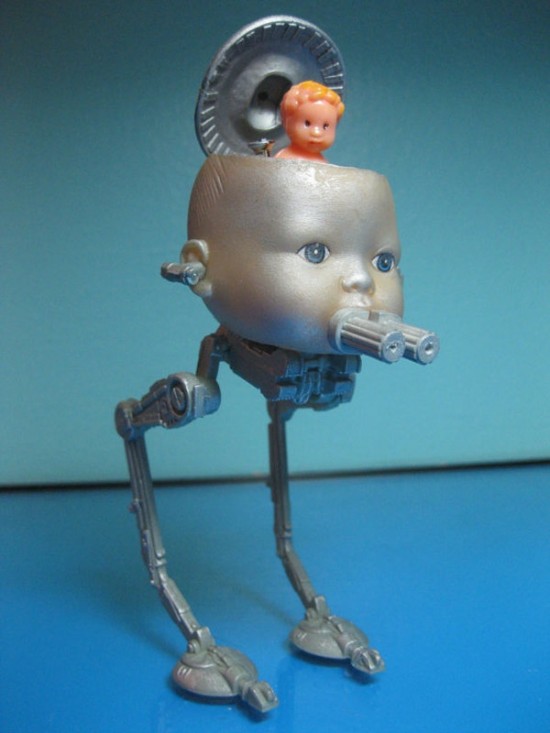 Disturbing Star Wars baby part action figure sculptures.
Bret Easton Ellis' indie movie now has a title: The Canyons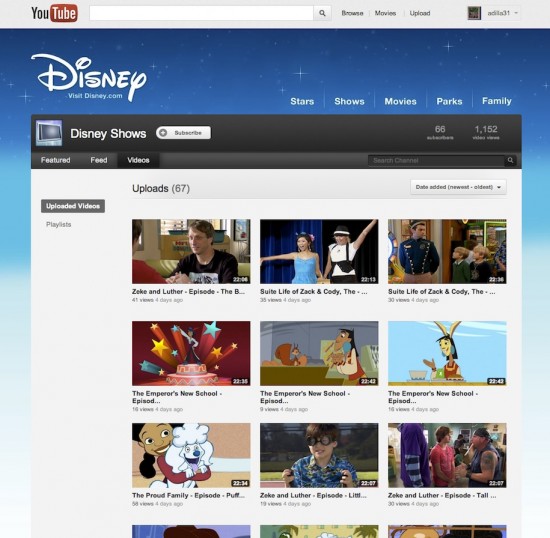 Disney Brings 70 TV Episodes to YouTube
Movies.com has A Complete Beginner's Guide to the World of 'John Carter'

Web Comic: Star Wars dad is disappointed.
The Osbournes will return to tv in animated form in The F'n Osbournes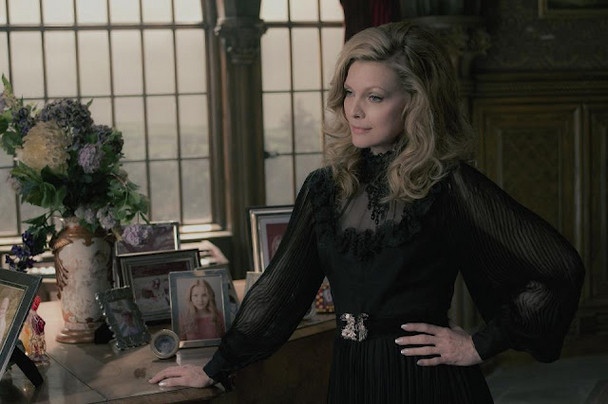 Check out some new images from Tim Burton's Dark Shadows.
The Wrap lists The 5 Stages of Oscar-Viewing GriefWatch the behind the scenes of the Hong Kong Disneyland expansion project.Michael Gambon has been Upped To Regular On 'Luck', Margarita Levieva Joins As Recurring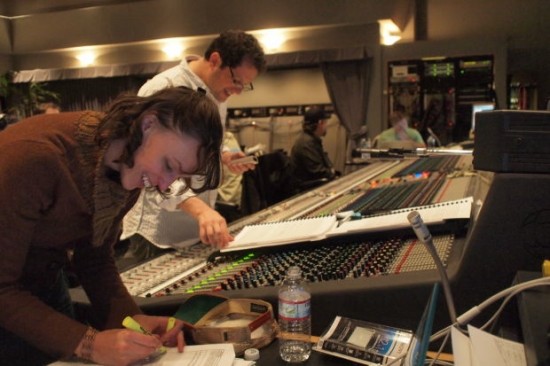 Behind the scenes: composer Michael Giacchino scores Disney's John CarterDoug Ellin's Comedy Pilot '40? Not Going Forward At HBOVideo: Akira: The Live-Action American RemakeRopeofSilicon lists 25 Potential 2013 Best Picture Oscar Contenders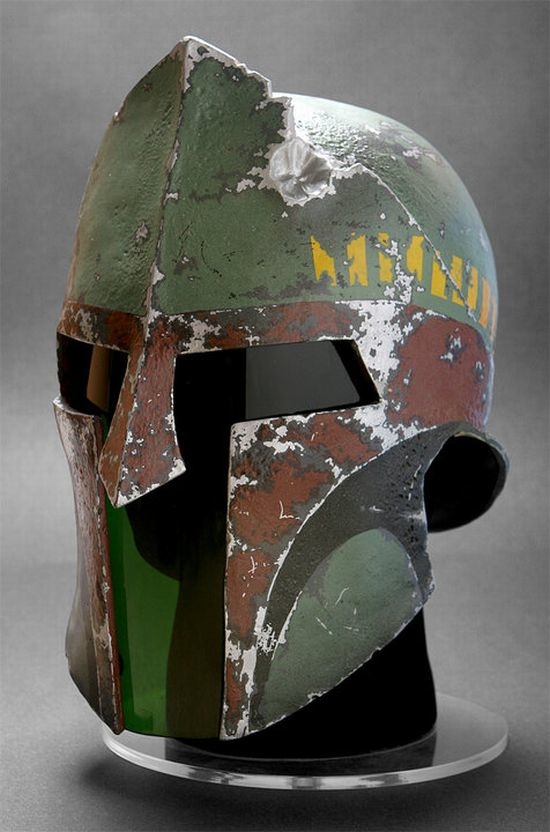 Blastr lists 12 creatively customized homemade Boba Fett helmetsMTV lists Five Sci-Fi Characters Influenced By John CarterVideo: The Worst Extra In HollywoodRejects wonders When Does an Adaptation Stop Being an Adaptation?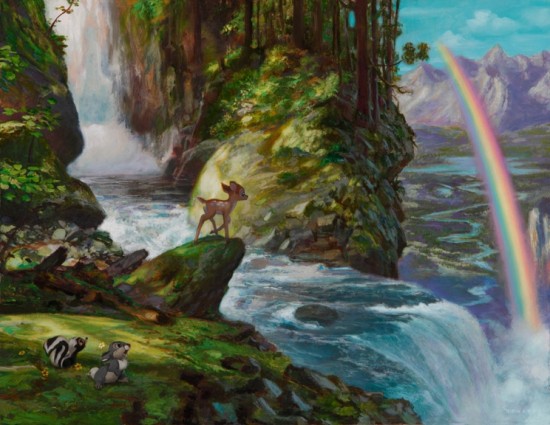 Donato Giancola's Bambi-inspired art "The Precipice"
Pajiba lists 10 Movie Parties Less Pleasant than the One in Project X
Like 'Project X'? Watch Todd Phillips Unaired NSFW HBO Documentary 'Frat House'
Diner 30th Anniversary: Moviefone lists 25 Things You Didn't Know About The Guys-and-Fries Classic
E.T. Prop Replica Glove is now available for preorder.Indiana Jones and the Kingdom of the Crystal Skull tops Total Film's 50 Most Hated List.
TARDIS smart safe.
IFC lists Ten actors and actresses to watch in 2012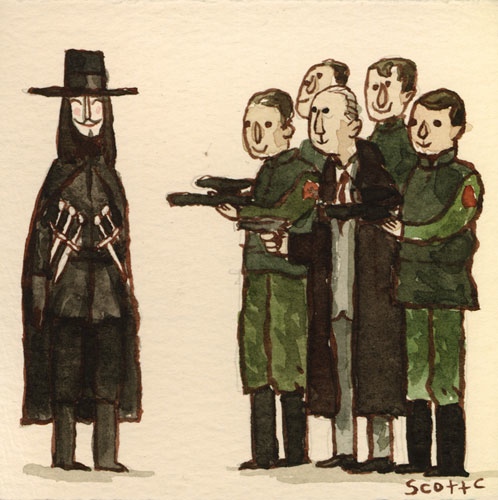 Scott C's V For Vendetta-inspired Great Showdown.
SHH presents a beginner's guide to John Carter's Mars.
Watch Where's Waldo: The Movie.
Fake Lorax Twitter Mocks the Film's Many Marketing Tie-ins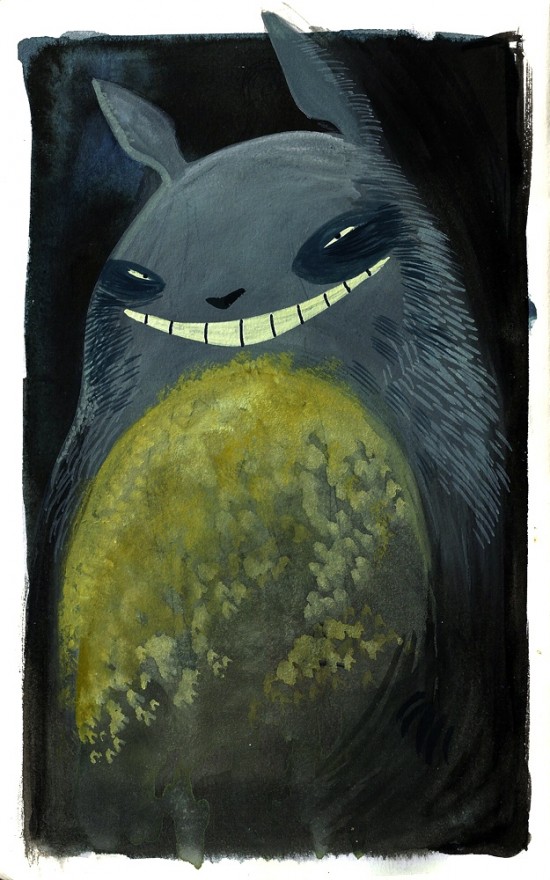 Natalie Hall's Totoro print.
Moviegoer Files Class Action Lawsuit Over High Cost Of Food and Drinks At Theaters
Director Paul Weitz provides commentary for the Being Flynn trailer.
Tales From Development Hell Author David Hughes Talks Movies That Almost Were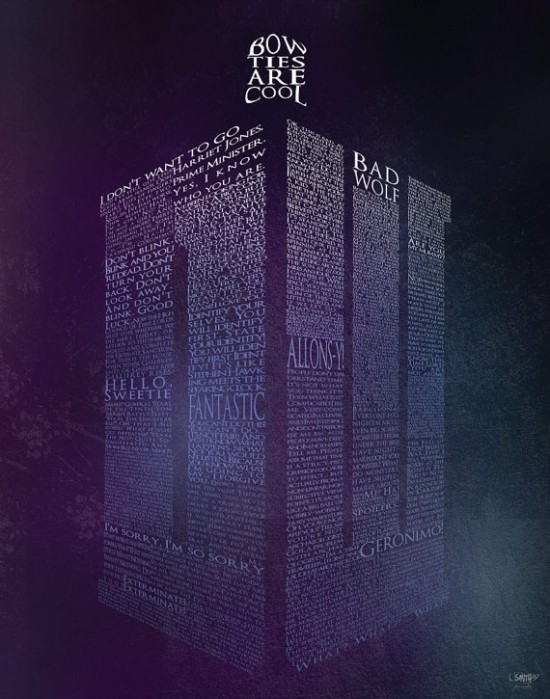 Doctor Who TARDIS print.Kathryn Bigelow's Osama bin Laden Movie Sparks Protests in IndiaWatch the Blooper Reel for Jimmy Kimmel's Movie: The MovieGeekTwins lists 10 Things You Didn't Know About PRIMER