Dwayne 'The Rock' Johnson Joins 'Hercules' And 'Ciudad'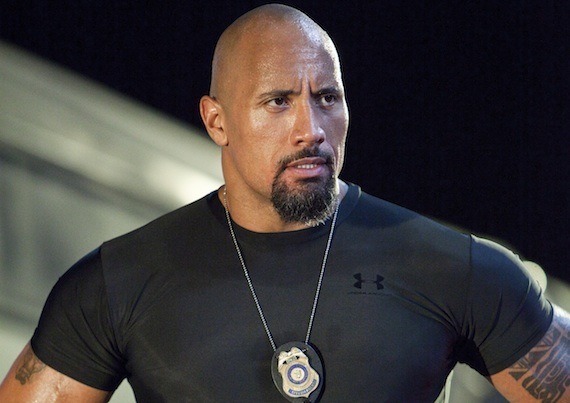 When Dwayne Johnson was a WWE wrestler known as The Rock, one of his catch phrases was "Know your role." Today, The Rock knows not one, but two roles. He's confirmed to star in Hercules for director Brett Ratner and will also topline Ciudad, an action thriller based on an upcoming graphic novel by the Russo Brothers. Read much more about both projects below.
Ratner's Hercules, written by Ryan Condal, is based on Steve Moore's graphic novel Hercules: The Thracian Wars. Here's the plot description:
When the Thracian King summons the Greek hero and his six battle-worn companions to mold the Thracian army into a bloodthirsty, ruthless killing machine, the Son of Zeus rushes to answer the call of war and gold. But within the nation of Thrace lies an epic tale of war, murder, deception, and sacrifice that shows Hercules how far from grace he's fallen- and what he must accomplish for redemption.
Johnson will, obviously, play the title role for the MGM production that should start shooting in October. Thanks to Variety for the info.
He also just signed on to play the lead in Ciudad, which is based on an Oni Press graphic novel by the Russo Brothers. If that name sounds familiar, it's probably because the brothers – Joe and Anthony – have also worked on TV shows like Community, Arrested Development and Happy Endings. Their last feature film was You, Me and Dupree in 2006.
But while those are all comedies, Ciudad is not. Johnson will play "a black market mercenary who's hired by a Brazilian drug lord to rescue his kidnapped daughter." Deadline first broke the news.
Add these two films to Michael Bay's Pain and Gain, the next two Fast and Furious movies, the upcoming G.I. Joe: Retaliation and current hit Journey 2, just to name a few, and I think we can safely say Johnson is the official king of the action genre.