'The Ropes' Trailer: Vin Diesel Produces And Directs A Webseries About NYC Bouncers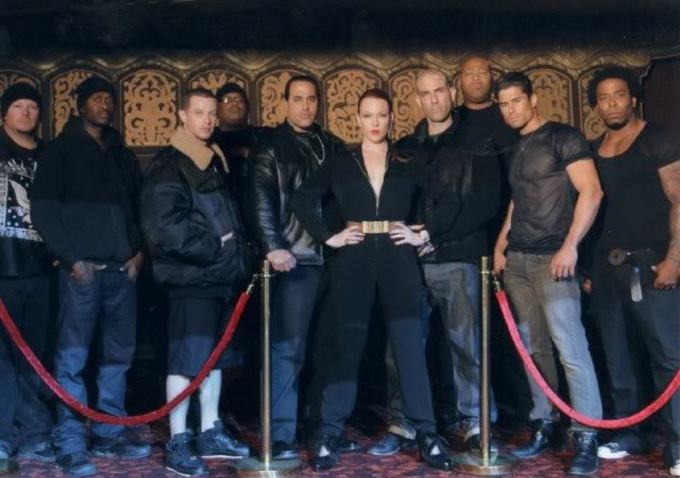 In Vin Diesel's early days, before gaining widespread attention thanks to roles in Saving Private Ryan, The Iron Giant and Pitch Black, the actor wrote, produced, directed and starred in the short Multi-Facial and the feature Strays.
The actor hadn't directed since Strays, but he went back behind the camera for the beginning of the web series The Ropes, which follows a small group of NYC nightclub bouncers, and is seemingly based on Diesel's own experience as a bouncer. Episodes of The Ropes are available to stream now via Netflix, and you can watch a trailer below.
The Ropes stars Ryan Ahern (Unstoppable), F. Valentino Morales (The Fast and the Furious) and Gonzalo Menendez (The Island). Ahern looks like the vague analogue for Diesel, but it's pretty difficult, even in the running time of a mere trailer, to care about a collection of guys whose nights are dedicated to excluding people. Maybe there's a lot more depth to the series, but this trailer isn't very convincing.
THE ROPES is an inside look into the hilarious, explosive world of nightclub security. The series follows the naive Martin (Ryan Ahern), who hustles his way into a job as a bouncer before being taken under the wing of Big Vic (F. Valentino Morales), a club legend, who prides himself on being the epitome of a fighter and ladies man. But soon, Martin is lured into a nefarious underworld by Les (Gonzalo Menendez), another bouncer with his own crooked outlook. It's then that Martin must wrestle with his head and heart as he navigates a world shaped by bribes, beautiful women and – above all — brotherhood.