'Now Is Good' Trailer - Dakota Fanning Has A British Accent; Also Terminal Cancer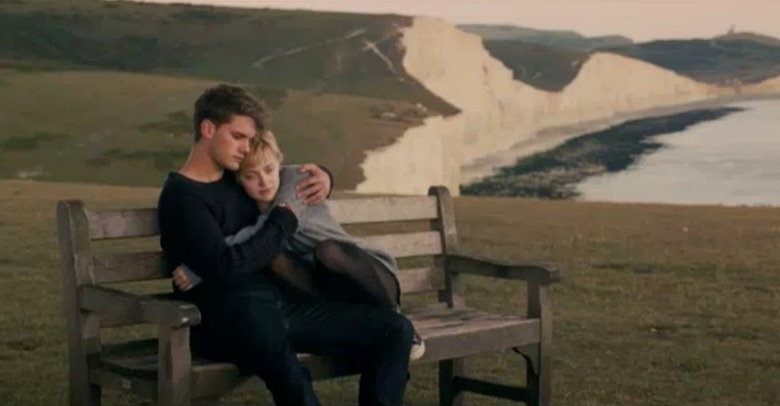 Jeremy Irvine was a total unknown when Steven Spielberg plucked him from hundreds of aspiring young actors to lead the World War II drama War Horse, but he's wasted no time booking subsequent roles to boost his profile. In his first post-War Horse project, Ol Parker's Now is Good, he romances a cancer-stricken Dakota Fanning as she attempts to seize what's left of her days.
Oh, and did I mention she has a British accent? That's the other reason to check out this trailer, which you can find after the jump.
[via MTV]
It's impossible to watch this trailer without recalling all of those other terminal-cancer teen romance weepies, such as the Nicholas Sparks adaptation A Walk to Remember and Gus Van Sant's Restless. (Fanning's blond pixie cut, while cute, does nothing to discourage the latter comparison in particular.) But there's reason to be optimistic. Now is Good is an adaptation of Jenny Downham's novel Before I Die, which received high critical praise when it hit shelves in 2007. The New York Times called the book "as honest and indelible a portrait of a young adult at risk... as one is likely to find in recent literature."
Then again, the NYT also describes Irvine's character Adam as "not conventionally handsome," so perhaps we can't count on Parker's adaptation to be entirely faithful.
Now is Good marks something of a transition for both leads, as Irvine attempts to prove what he can do without Spielberg and former child star Fanning moves further into grown-up roles. Fanning looks charming enough here — and her Brit accent isn't half bad! — but Irvine's character seems as blandly, generically sweet as his War Horse one was.
The film has yet to announce a U.S. release date, but U.K. audiences will be able to check it out May 25. Kaya Scodelario (Skins), Olivia Williams, and Paddy Considine also star.