Superhero Bits: Iron Man 3, Dark Knight Rises, Avengers, Man Of Steel, Hulk Vs. Superman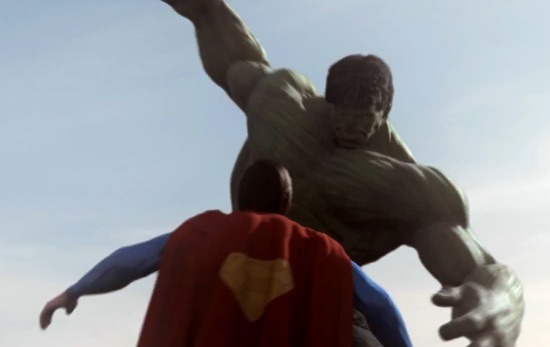 Who wins in a CG fight between Hulk and Superman? Want to see some new merch from The Dark Knight Rises and The Avengers? Does The Amazing Spider-Man officially have a composer? Where can you hear real life psychological breakdowns of Batman's villains? What does The Avengers trailer look like recut with footage from old school cartoons?  And which summer superhero movie is Kevin Smith most excited for? Read about all of this and more in today's Superhero Bits.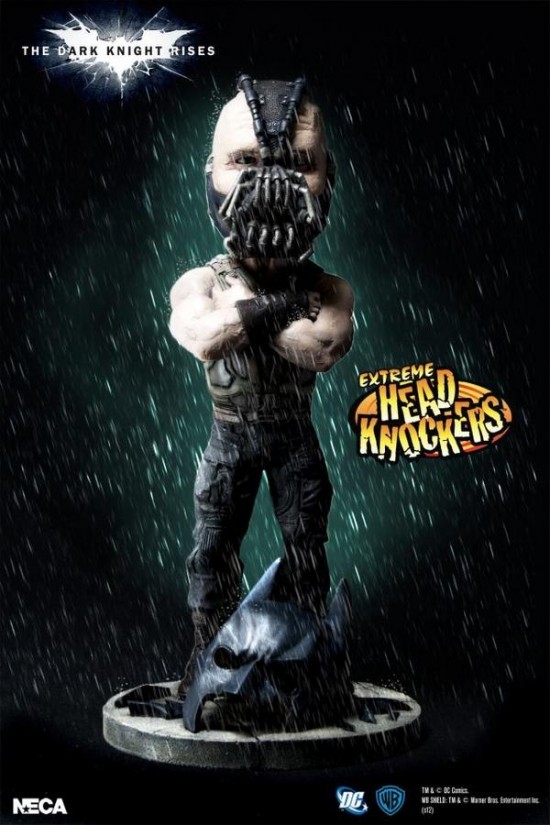 Bane gets a bobble head this summer for The Dark Knight Rises. Head to Toy News SI (via CBM) for Batman's version.
James Horner is, in fact, doing the score for The Amazing Spider-Man. Thanks to CBM.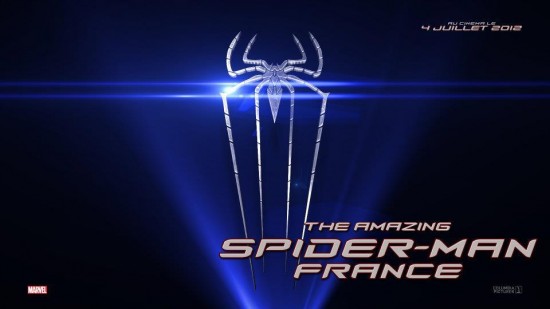 Facebook (via Comic Book Movie) revealed this new-ish Amazing Spider-Man logo from France.
I was alerted to a super interesting panel happening at WonderCon 2012. It's called Detecting Deviants in the Dark Knight: Profiling Gotham City's Serial Killers and it'll take place Friday March 16 at 6:30 p.m. and feature several forensic psychiatrists and retired FBI agents profiling the villains in Batman's universe as if they were real. Sounds awesome. Read more here.
YouTube user LeoCurbeloFilms recreated the latest Avengers trailer with clips from 1960s Marvel TV shows. Pretty insane. Thanks to Geeks Are Sexy. And if you like that, you can check out both trailers side by side below.
ComicBook (via Comic Book Movie) says sets are being built in North Carolina for Iron Man 3 and the mystery set title is Caged Heat.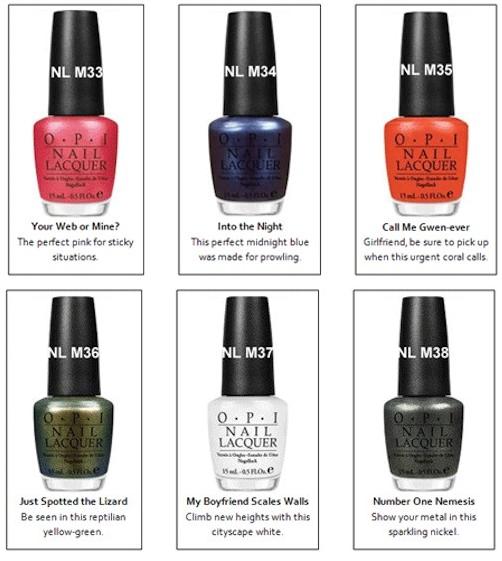 A company called API is releasing a new line of nail polish, officially endorsed by The Amazing Spider-Man, here are a few of the colors. Thanks to Geeky Hostess (via Fashionably Geek.)
TechCrunch says Marvel: Avengers Alliance is breaking down some barriers.Topless Robot did a rundown of the 10 best Batman: Brave and the Bold episodes. The one above, when he paired with Superman, is pretty high on the list.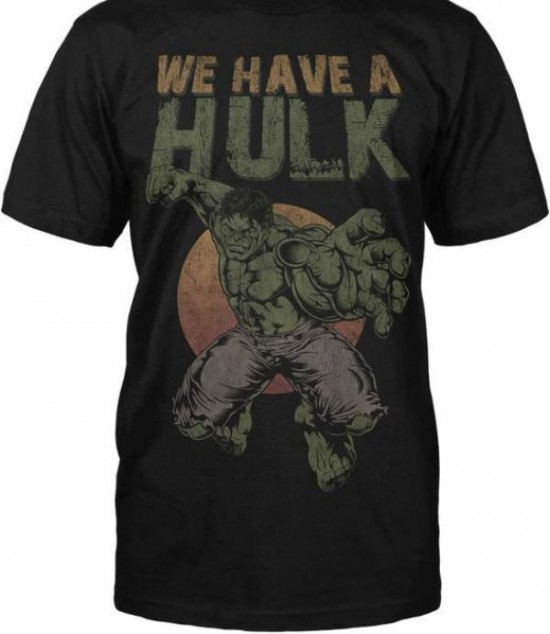 CBM found an image of this Avengers themed shirt on Twitter. Not sure where to buy one yet.Comics Alliance is running a heartwarming story of how a three-year-old girl turned her father onto superheroes and comic books. Well-worth a read.
Due to the amount of graphics and images included in Superhero Bits, we have to split this post over THREE pages. Click the link above to continue to the second page of Superhero Bits.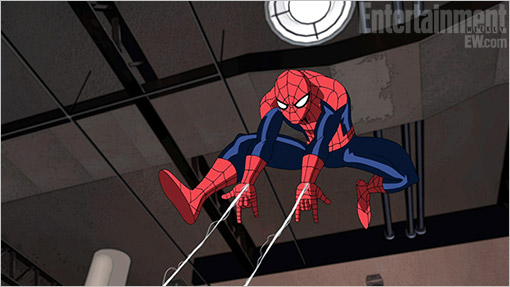 Entertainment Weekly ran a clip from Disney XD's upcoming Ultimate Spider-Man show. No embed, so click on the link or photo.
This rules. Michael Habajan created this CGI fight between Superman and Hulk (via CBM). That's the brand new part two above. Part one is linked here.

Twitter user RIMMK7 revealed these Dark Knight Rises t-shirts as well as the Avengers one above. Head to CBM for more Dark Knight Rises merch.
Have I run this before? I don't remember. Ain't It Cool News ran this promo for the Cartoon Network DC Nation block of programming.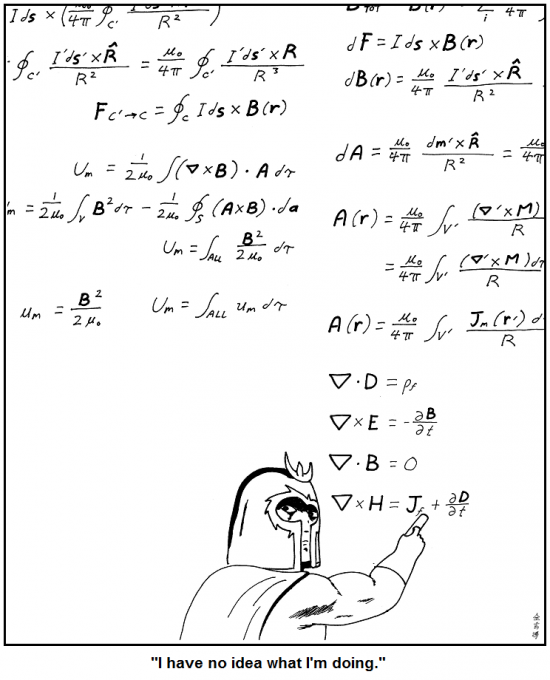 Funny supervillan comic by Abstruse Goose. Thanks to Geeks Are Sexy.
Here's the side by side comparison of The Avengers trailer and Leo Curbelo Films cartoon version of the trailer. Thanks to Buzzfeed.
There might be more Batman: Arkham City DLC on the way according to Arkham City Fan Site (via CBM).
Due to the amount of graphics and images included in Superhero Bits, we have to split this post over THREE pages. Click the link above to continue to the third page of Superhero Bits.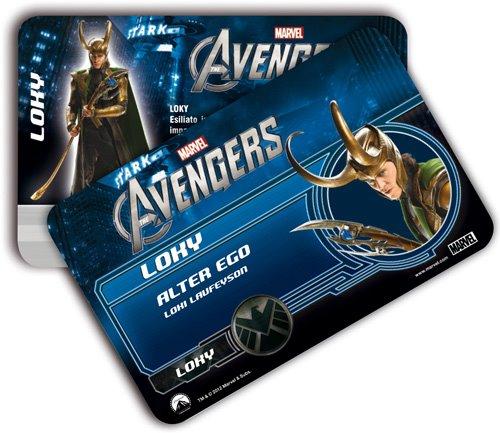 Not only is Montana Food releasing Avengers meat, they have trading cards too. You can read more about them on CBM but this Loki card spells the name differently and offers a new look at the character.
Via @philsup1 "DarkKnight looks way better then Avengers" s'like saying "Sex is way better than a blowjob." Hey – same result: I nut. Hard.
— KevinSmith (@ThatKevinSmith) February 29, 2012
Above is Kevin Smith's contribution to which he's more excited for: The Dark Knight Rises or The Avengers.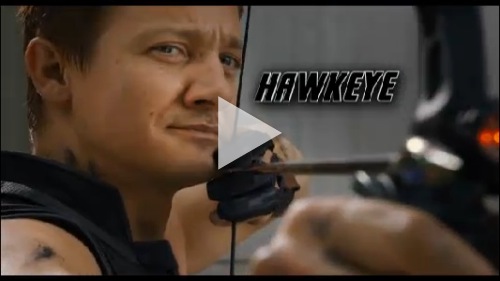 Comic Book Movie has posted a Spanish promo for The Avengers that has a few, brief, new glimpses at the team such as Hawkeye above. Click the image for the video.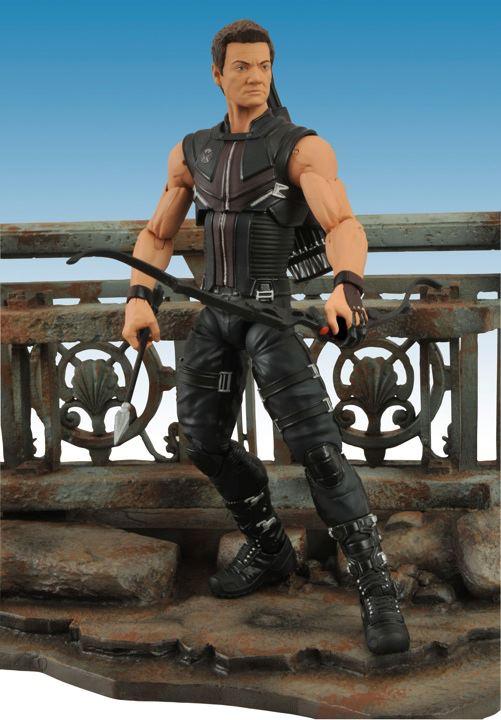 More Hawkeye! Here's his Marvel Select toy via Facebook and CBM.
THE FINAL BIT IS A POSSIBLE SPOILER FOR MAN OF STEEL.
3.
2.
1.
SPOILER ALERT.
Nuke the Fridge is at it again with another blurry Man of Steel set photo. What's interesting about this one is it appears Faora has some sort of alien accomplice on a ship or something. Another villain in the film? Thanks to CBM.