Phil Lord And Chris Miller Offer New Title, Plot Details For Warner Bros.' Lego Movie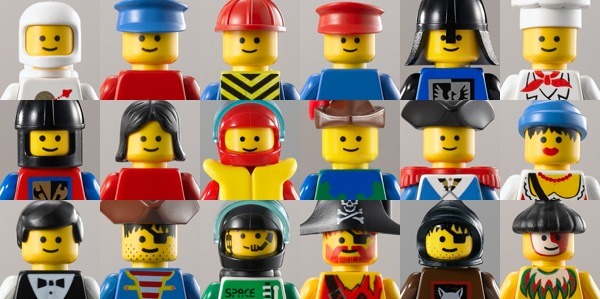 When news first broke that Warner Bros. was developing a Lego film, we groaned at the thought of yet another film based on a beloved childhood property (see also: G.I. Joe, Transformers, Battleship, etc.). But then Cloudy With a Chance of Meatballs helmers Phil Lord and Chris Miller boarded the project, and the idea of a Lego movie suddenly got much more interesting — especially when Robot Chicken's Chris McKay signed on to co-direct as well.
During this weekend's press junket for their new film 21 Jump Street, Lord and Miller offered a few more details on what we could expect from the Lego movie, including a potential title, the status of the film, it's look, its tone, and even a tiny hint about its plot. More after the jump.
Asked to expand on the film's plot and tone, Miller and Lord referenced The Matrix, The Magnificent Seven, Time Bandits, Lord of the Rings, and Star Wars, adding, "it's pretty crazy." Lord then dropped a clue about the movie's storyline: "It involves many worlds. Basically, the least qualified Lego characters in the universe having to keep the world from being frozen together." I'm not sure what "frozen together" means, exactly, but at the most basic level, it sounds like a plot about the Lego equivalent of unlikely underdog heroes stepping up to save the world. According to Miller, the film is currently titled Lego: The Piece of Resistance.
Miller and Lord were adamant about keeping to the "all-Lego universe" angle, down to the movements of the characters. "One of the challenges that we've given to everybody, is that they can't move any differently than the real minifigs, so they have to have like a punching fight where they can only do this and this," Lord explained to me, demonstrating the Lego minifigs' arm-swinging motion.
Lord also revealed to Collider that "our character design is 'What if we put this head on this body, and we could give it these legs from this horse.'" But don't expect to see just the classic, standard-issue minifigs — Miller told the site, " there are some IP characters... it's not just all original characters, there are some from other things that you might recognize." Which may mean the Lego film could just wind up being the site of the Star Wars / Harry Potter crossover we've all been waiting for.
As the filmmakers explained to Coming Soon, they were approaching Legos as "the medium that we're using to tell a story," rather than making "a big Lego commercial for products." "It's not like they're selling clay when they do a claymation movie, so it's sort of like that," Miller noted. The pair referred to "those brick films online that people make in their basements" as one inspiration for their project, only "with a much bigger budget and better resources. Better lighting and cool camera moves and stuff."
As for when we could expect to hear more, Lord and Miller stated that they were working on story development and character design, and were set to begin casting shortly. "A lot of that will be coming together in the next three or four months, hopefully," said Lord. In the meantime, keep an eye on /Film for my full interview with the directing duo.