San Diego Comic-Con 2012 Is Sold Out; Here Are Some Tips If You Didn't Get A Badge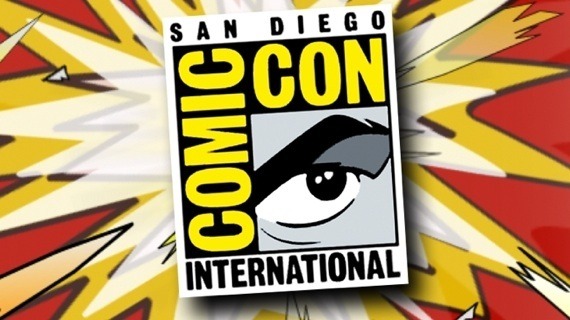 That didn't take long. If you signed up for a Member ID for San Diego Comic-Con 2012, you likely knew that badge sales were Saturday morning at 8 a.m. PST. Minutes later, four day badges were sold out and soon after that, so were single day badges. Like the headline says, San Diego Comic-Con 2012, taking place July 12-15, is now officially sold out.
Did you get a badge? Did you not? If not, I'll offer a few tips after the jump.
From what I gauge on Twitter, a lot of the frustration was because the ticket sale link in the Comic-Con official email didn't work. That meant people had to figure out alternative ways to get to the page and, if they did, most were rewarded with a badge. If not, you were likely left badgeless.
So what happens now? Well, for the most part you're out of luck. Secondary badge sales are strictly forbidden by Comic-Con and regularly get flagged by Craigslist and eBay. Plus, with the new Member ID system, there are likely to be other security measures in place to prevent you from buying someone else's badge. Finally, if you or the seller get caught, you're never coming to Comic-Con again. So avoid that.
The better, albeit scarier route is just to have patience. As the days go by, the official @Comic_Con Twitter usually sells a handful of extra badges. It's not a guarantee but it's an official route to gain entry. (I'd also recommend watching Morgan Spurlock's documentary to ease the pain.)
If you did get a badge, though, you're likely in for a hell of a year. Besides the inevitable /Film meet up, rumors are circulating of appearances by films like Man of Steel, Star Trek 2 and The Hobbit. Oh, and there will be comics, too. And The Dark Knight Rises opens the following weekend, so extra excitement will be generated by that.
Were you able to get a badge? Are you annoyed at the whole process?
UPDATE: Comic Con released the following statement on their Facebook.
Comic-Con 2012 badges are sold out. Although our site and EPIC's registration site was able to handle the load of customers wishing to purchase a badge, the conduit between the link in the email and the registration site was overwhelmed and service was intermittent for a short period of time. However, the link was not incorrect and was not dead, and once the volume of hits decreased it worked as planned. There will be a chance to purchase refunded and returned badges at a later date. Thank you!
Image: Play Reactor