Andrew Dominik's 'Cogan's Trade' Gets A New Title: 'Killing Them Softly'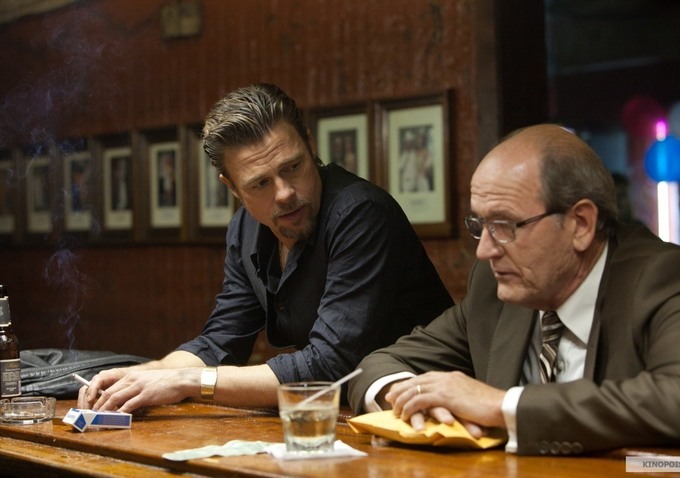 I know that a lot of our readers are very interested in seeing Cogan's Trade, which is the new film from Andrew Dominik (Chopper, The Assassination of Jesse James by the Coward Robert Ford) starring Brad Pitt and a wonderful supporting cast. Trouble is, now it seems that you'll never see Cogan's Trade. To be more specific, you'll get a chance to see Dominik's new movie, but it will have a different title.
Variety's Jeff Sneider said via Twitter: "The Brad Pitt pic Cogan's Trade has been retitled Killing Them Softly."
That change seems pretty bad from my persepective. The film is based on a book by George V. Higgins also called Cogan's Trade, and while there's not necessarily a reason to keep the title based on that fact alone, I'd say that the original one is a lot more unique than Killing Them Softly. Hopefully The Weinstein Company has a better reason than wanting to prioritize the word 'killing,' but given how TWC seems to make decisions, I'm not really betting on it.
The film stars Pitt as a mob enforcer on the trail of two junkies who robbed the wrong poker game; it also features Ray Liotta, James Gandolfini, Richard Jenkins,  Scoot McNairy, Ben Mendelsohn, Bella Heathcote, Sam Shepard and Garret Dillahunt. You can see more photos here; there's no trailer at this point. The film is scheduled for release on September 21.