'Act Of Valor' Co-Director Mike McCoy To Direct Technological Collapse Thriller 'God's Gulch'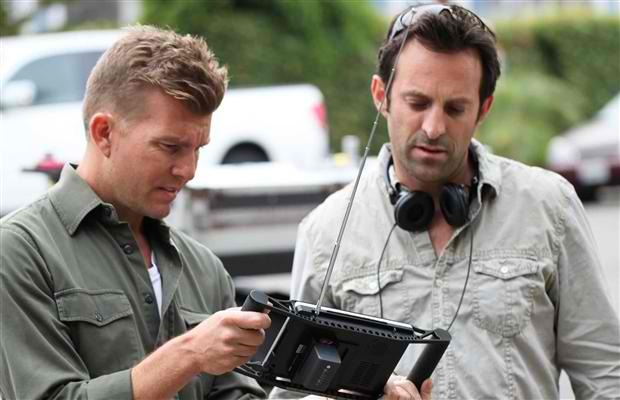 Mike 'Mouse' McCoy and Scott Waugh (left and right, respectively, above) co-directed last weekend's Navy SEALs hit Act of Valor, and the success of the film is paying off for both men and their production company Bandito Brothers. Waugh is already set to make a racing movie called High Speed and now McCoy is signed to make a movie called God's Gulch, about what happens after the collapse of our technological infrastructure.Deadline says that Brooks McClaren will write the script based on a story by he and McCoy. The storyline is:
In the wake of the entire computer network shutting down and the ensuing economic and societal collapse, a group must come together to fight for their survival.
Don't expect this to be a big, wild post-apocalyptic movie. Bandito Brothers seems to be focused on making movies with a realistic bent on a constrained budget, and given that this will be financed and produced by the company it isn't likely to be an extravagant affair. The title also suggests a sort of modern western — I can't hear the word 'gulch' in the title of a story without assuming that there will be some western aspect to it.
It will be a little while before we see how this turns out, however. Before God's Gulch and High Speed go into production, McCoy and Waugh will team once more to make Black Sands, starring Arnold Schwarzenegger.