'Human Centipede Part 3 (Final Sequence)' Will Feature Dieter Laser, Laurence R. Harvey And Director Tom Six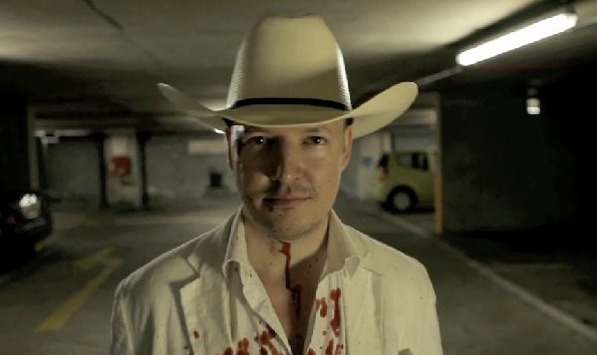 When Tom Six released his second Human Centipede film last year, he cemented his horror series as the subset of movies that a good many people love to hate. While the first film features a demented doctor (Dieter Laser) who sews three people together end to end, the black and white sequel features a damaged butterball (Laurence R. Harvey) who is so taken with the first film that he performs (or perhaps dreams of performing) his own demented surgery, and on an even grander scale than that of the original.
Now Six is prepping Human Centipede Part 3 (Final Sequence). His sister and producer Ilona Six makes this third film sound like it will continue the meta-commentary tendencies of the second, as it will feature the return of Laser and Harvey, and director Tom Six will play a part as well.
EW (an acronym which makes so much sense in this context) spoke to Ilona Six, who confirmed the plans for Dieter Laser, Laurence R. Harvey, and Tom Six to appear in the film. She also said that the film will shoot in May and June in the southern states of the US. When the film hits in 2013 it is promised to be "100 percent politically incorrect." (That refers to the taglines for the first two films, which were proclaimed to be "100% medically accurate" and "100% medically inaccurate," respectively.)
Tom Six has previously promised that the third film will upset a lot of people, and that it will make the second look like a Disney film. He also hinted at a happy ending, and that he'll answer questions left lingering from the first films.
Given the fates of various characters in the two previous films, one might wonder just how Laser and Harvey might appear in the third. More than likely, Laser will be appearing as 'himself,' in much the same way as did Ashlynn Yennie in the second, where she played a version of a woman also named Ashlynn Yennie, who had appeared in the first film.