/Film Has Your Ticket To See 'John Carter' In IMAX 3D, For Free, On Monday March 5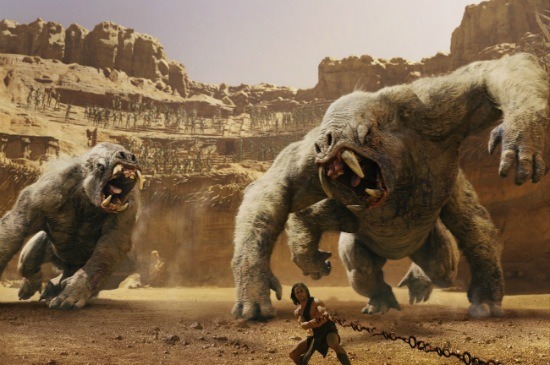 How confident is Disney that fans are going to love the world and story director Andrew Stanton has created with his sci-fi, fantasy epic John Carter? They want to send Los Angeles area /Film readers to see it, in IMAX 3D, for free.
The screening takes place 7:30 p.m. Monday March 5 at the AMC Universal CityWalk Stadium 19, which is one of only two true IMAX screens in Los Angeles. How can you go? Simple. You RSVP after the jump.
If you live in the Los Angeles area and can make the screening, simply send an e-mail to wds.events.rsvp@disney.com with your full name and guest's name. Yes, you get a plus one. Disney will then send you a confirmation Sunday night with additional details.
As you can imagine, the theater will be slightly overbooked to insure a sell out. (/Film isn't the only site participating; Badass Digest and Collider are hosting too.) So once you get a confirmation, be sure to arrive early as the theater will be filled on a first come, first serve basis.
Risking coming off like a braggart, I've see John Carter twice and can happily confirm it's a massive, entertaining ride that got better on a second viewing. It's dense – Stanton designed it that way – but the action scenes and visuals are way above what you're used to seeing in the standard, run of the mill sci-fi epic. It has some issues, but those are better left for discussing after you see the movie. Because you should see the movie. I just hope we get to see the sequel.
That might happen if you see the movie, hopefully enjoy it, and tell everyone what you think.
So RSVP (wds.events.rsvp@disney.com) with your full name, as well as your guest's name, and then you'll be heading to Barsoom before you know it.
Also, check back later today for my one-on-one video interview with star Taylor Kitsch, followed a few days later by director Andrew Stanton.
Note: While the film will be show in IMAX 3D, it wasn't shot in IMAX. It's just a much bigger image with much better sound. And the 3D is really good.