Valiant Comics Character 'Bloodshot' To Get His Own Movie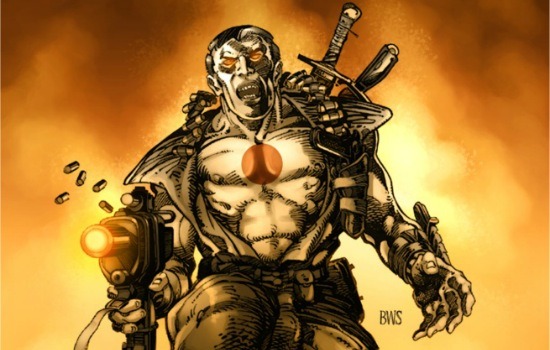 Comic book fans of the Nineties surely remember Valiant Comics. At the height of the comic book craze, titles such as Harbinger, X-O Manowar, Solar: Man of the Atom and others were huge sellers and highly collectible. Briefly, anyway. Today you can get those books for a song and a dance. Valiant's popularity rose and fell before the movie industry was quite aware of what they had on those printed pages.
This May, Valiant is relaunching, and one of their most popular characters, Bloodshot, is getting his own movie. Producer Neal H. Moritz (Fast and the Furious, 21 Jump Street) has agreed with Sony to make a film based on a script by Jeff Wadlow (Cry_Wolf). Read more below.
Deadline broke the news of the deal, which came to be because Wadlow did a spec script based on the property. The Valiant Wiki (yes, there's a Valiant Wiki) describes the character as follows:
Angelo Mortalli is a hitman on the rise who the Carboni crime family sells to Project Rising Spirit, which erases his memories and infuses his bloodstream with microscopic machines called nanites that turn him into a killing-machine and engine of destruction. Oblivious to his true identity, the man who would become Bloodshot flees from Rising Spirit's laboratories to learn who he is.
Basically, he's a hitman turned 21st century Frankenstein killing machine.
As a movie character, Bloodshot has the potential to spawn a very violent, intense, character story. Much more than just your run of the mill comic book movie. Unfortunately, very few lesser characters like this have yet to get a truly worthwhile adaptation. Maybe this is the start. And maybe this means we'll get that XO Manowar movie we've been wanting for so long. (Or, I've been wanting one, at least.)
Do you remember Bloodshot? What do you think of the prospect of his movie?