'Despicable Me 2' Teaser Trailer: Killing Time With A Minion Barbershop Quartet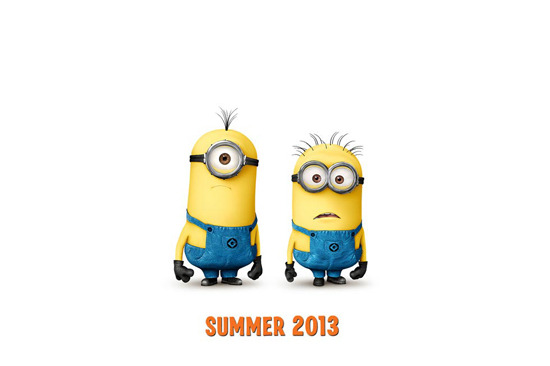 The first teaser trailer for Despicable Me 2, which doesn't hit theaters for over a year, takes the approach used for so many ads for the first film: it trades on the simple appeal of the series' little yellow minions. And, damn it, this is a funny teaser. Three of the tiny guys do a completely absurd a capella rendition of 'Barbara Ann' by The Regents (and made famous when covered by The Beach Boys) as a fourth adds his own little accent to the song.
This teaser is also does a good job of porting a 3D video to 2D, though admittedly the gag in question is a pretty simple one to make work. Check it out below.
The teaser also might be a vague reference to a
short film
featuring the minions.
Apple has the teaser in HD. Despicable Me 2 opens on July 3 2013.
Universal Pictures and Illumination Entertainment's worldwide blockbuster, Despicable Me, delighted audiences around the globe in 2010, grossing more than $540 million and becoming the 10th-biggest animated motion picture in U.S. history. In Summer 2013, get ready for more minion madness in Despicable Me 2. Chris Meledandri and his acclaimed filmmaking team create an all-new comedy animated adventure featuring the return of Gru (Steve Carell), the girls, the unpredictably hilarious minions...and a host of new and outrageously funny characters.