WonderCon Schedule Adds 'Amazing Spider-Man,' 'Looper,' '21 Jump Street'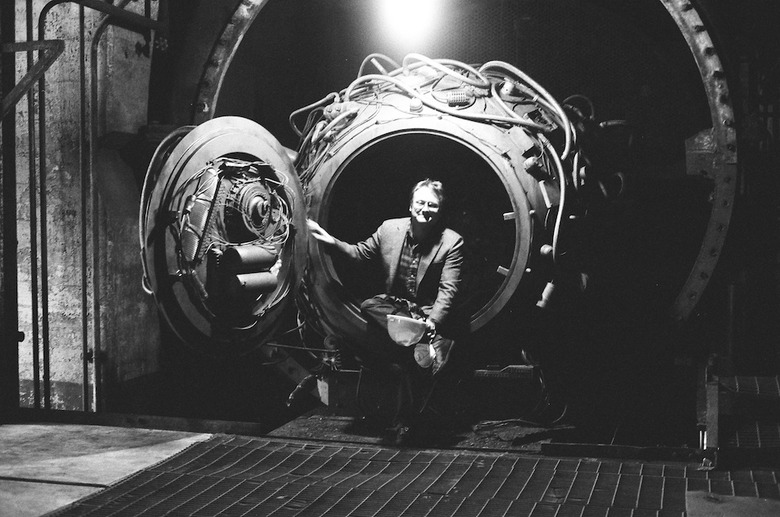 Just a day after WonderCon revealed their full schedule of panels, three additions have been made. And they're awesome.
Not surprisingly, the hilarious 21 Jump Street is celebrating its opening weekend at the event and Marvel's The Amazing Spider-Man has been added to line up. Very surprisingly, though, WonderCon audiences will also get their first look at Rian Johnson's Looper starring Joseph Gordon-Levitt, Bruce Willis, Emily Blunt and others.
The event takes place from March 16-18 at the Anaheim Convention Center in Anaheim, CA. Read the full descriptions below.
These descriptions are from the WonderCon schedule. Head there for more.
Friday March 16 - 3:45-5:00 21 Jump Street— The action-comedy 21 Jump Street opens today, and Channing Tatum and Jonah Hill are taking a break from their beat to pay WonderCon a visit! In the action-comedy 21 Jump Street, Schmidt (Jonah Hill) and Jenko (Channing Tatum) were enemies in high school who became unlikely friends in Police Academy. While they may not be the best cops on the beat, they have a chance to turn it around when they join the police department's secret Jump Street unit, run by Captain Dickson (Ice Cube). They trade in their guns and badges for backpacks and use their youthful appearances to go undercover. Trouble is, teenagers today are nothing like what they were just a few years ago, and Schmidt and Jenko discover that everything they think they know about being a teenager, from sex to drugs to rock and roll, is all wrong. More importantly, they both find they are still dealing with all of the adolescent problems they didn't address in their own teen years—and both will have to confront the terror and anxiety of being a teenager again and all the issues they thought they left behind.
Saturday March 17 – 4:15-5:30 Sony: Resident Evil: Retribution, Looper, Amazing Spider-Man—
Looper—Joseph Gordon-Levitt and writer-director Rian Johnson come to WonderCon to give fans a first look at the futuristic action thriller Looper. And when we say, "First look," we mean it! The panel will premiere the first footage anyone anywhere has seen from this movie. In Looper,time travel will be invented, but it will be illegal and only available on the black market. When the mob wants to get rid of someone, they send their target 30 years into the past, where a "looper"—a hired gun, like Joe (Joseph Gordon-Levitt)—is waiting to mop up. Joe is getting rich and life is good. . . until the day the mob decides to "close the loop," sending back Joe's future self (Bruce Willis) for assassination. the film is written and directed by Rian Johnson and also stars Emily Blunt, Paul Dano, and Jeff Daniels. Ram Bergman and James D. Stern produce.The Amazing Spider-Man—The Amazing Spider-Man is back on the big screen, shot in 3D for the first time, and will be swinging into your neighborhood on July 3,  2012. Director Marc Webb and star Emma Stone appear live at WonderCon to give you your Spidey fix! For the fans who haven't seen it, here is your chance to see the eight minutes of footage that the filmmakers recently presented in a 13-city global launch event
If you can't make it to WonderCon, we'll be at these panels to report on the footage and info that comes out. Are you heading to WonderCon?