'Neighborhood Watch' Teaser Trailer And Poster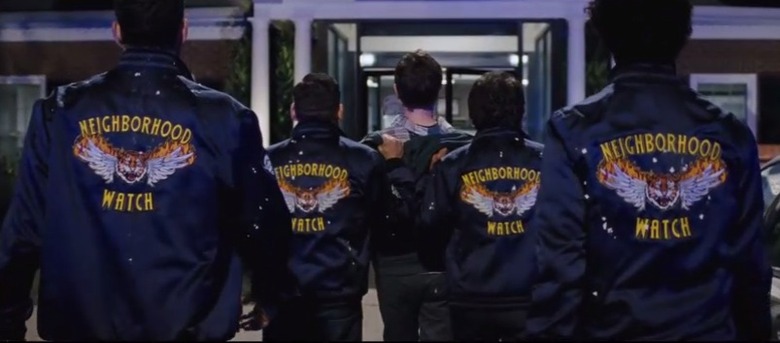 The phrase "When it rains it pours" applies to a lot of things and movie trailers tend to be one of them. So far today we've had The Avengers and Piranha 3DD. Now there's Neighborhood Watch, which aspires to be one of the summer's biggest comedies. It stars Ben Stiller, Vince Vaughn, Jonah Hill, Billy Crudup, Richard Ayoade and more.
Directed by Akiva Schaffer (Hot Rod) and written by Seth Rogen and Evan Goldberg (Superbad), the film follows "a handful of suburban dads who end up over their heads when their time-killing neighborhood safety group uncovers a dangerous plot that is beyond what they expected to deal with."
The 20th Century Fox film will be released July 27 and you can get your first look at it now.
Thanks to the IMDB for this trailer. Head there for the HD, but thanks to The Sun for providing an embed.
And this image was released a few days ago, but seems appropriate to post now. The teaser poster for the film is via Collider.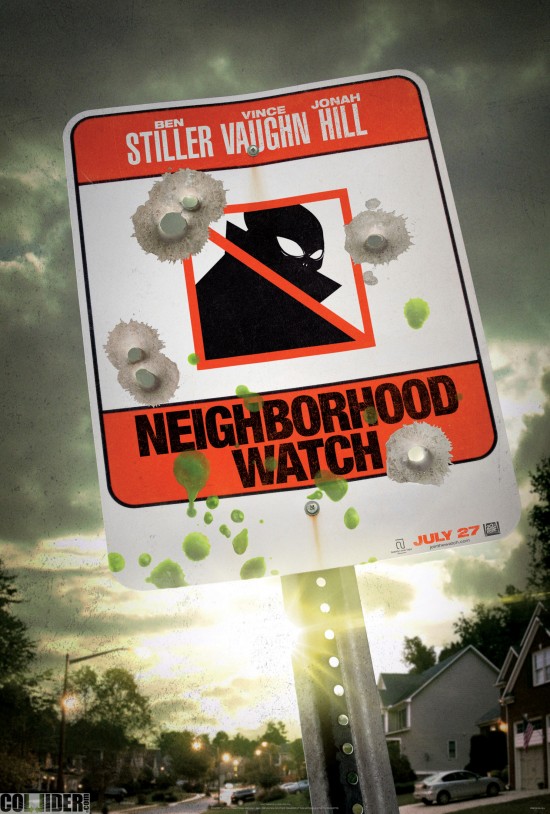 The villain in the poster doesn't seem like it fits in that trailer, does it? Plus the IMDB lists "sci-fi" as one of the genres for the film. Take those two things, as well as the descriptions we've heard in the past, and it seems like Neighborhood Watch is a much bigger movie than you'd expect from this trailer. That makes this a great tease.
The cast and crew behind this movie definitely have me intrigued, and the teaser has a good, funny tone. Not to mention the post Batman Summer release date shows confidence in the film. Consider me sold. What about you?