Indiana Jones Blu-Ray Collection Announced For Fall 2012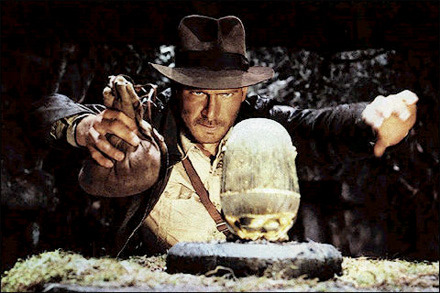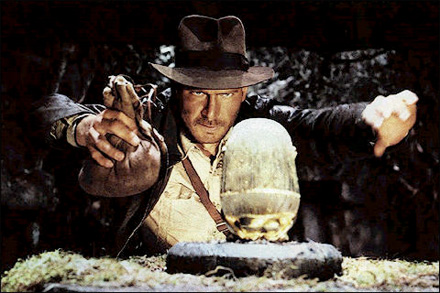 Briefly: We'll have to wait for the full details and box art, but today Paramount announced that a box set containing Blu-ray editions of all four Indiana Jones movies:  Raiders of the Lost Ark, Indiana Jones and the Temple of Doom, Indiana Jones and the Last Crusade and Indiana Jones and the Kingdom of the Crystal Skull.
Hit the jump to read the studio's brief announcement.
This is Paramount's blurb:
The man with the hat is back – and looking better than ever! The world's favorite globe-trotting archaeologist is, at long last, embarking on his greatest adventure – when "The Complete Indiana Jones Blu-ray Collection" comes to Blu-ray Disc from Lucasfilm Ltd. and Paramount Home Media Distribution. The Complete Indiana Jones Blu-ray Collection will be excavated in the fall of 2012 and will include all four of Indy's thrilling adventures, using the highest possible high definition picture and audio presentation – along with a "best of" collection of documentaries, interviews, featurettes and a few new surprises.
There's reason to hope, too, that the Blu-ray release of Raiders of the Lost Ark will be the original release version, with no digital removal of minor 'flaws' like reflections of snakes in plexiglass. Last year, at an anniversary screening of Raiders, Steven Spielberg said,
This is the best I think it's ever looked, because in preparation for the eventual release on blu-ray we had to correct the print again and get the original negative out of the salt mines, and then we had to do the separations, and basically the files, which are just amazing, with all the technology of today, without changing any of the movie materially, we haven't removed anything, we haven't added CGI, there's no digital enhancements! It's purely the movie you some of you may remember from 1981.