Michael Bay Adds Tony Shalhoub And Supermodel Bar Paly To 'Pain And Gain'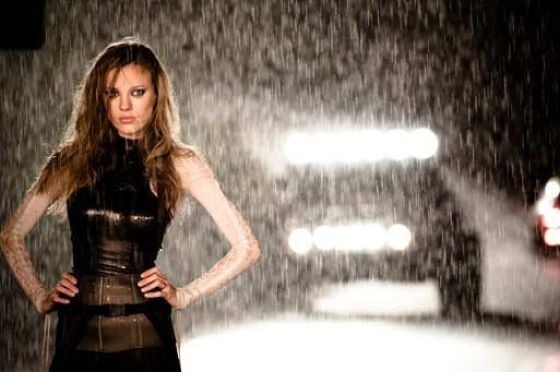 Before Michael Bay makes the fourth Transformers movie, he'll get to film a story that he's had in his sights for quite some time. Pain and Gain is a fictional account of a true story in which a group of 'roided Miami bodybuilders attempt to execute a plan to kidnap a businessman, but find things going very wrong. Reference the subheading of the article that inspired the film: "They were local bodybuilders with a penchant for steroids, strippers, and quick cash. And they became expert in the use of a peculiar motivational tool: Torture."
The cast already features Mark Wahlberg, Dwayne Johnson, Anthony Mackie, Ed Harris and Rob Corddry. Now Bay has added the great Tony Shalhoub, who will play the target of the kidnapping plot, and model Bar Paly.
Variety says Paly will be "Sabina Petrescu, an illegal immigrant and former beauty queen who dreams of becoming the next Marilyn Monroe."
Casting the model harkens back to Bay's choice of Rosie Huntington-Whiteley for Transformers: Dark of the Moon, but Paly has more acting experience at this point than Huntington-Whiteley did when she was cast. (Already on her resume is a small part in Roman Coppola's A Glimpse Inside the Mind of Charles Swan III, for example.)
Bay has referred to Pain and Gain as a 'small' movie, with budget reports as low as $20m. (That's about what it cost to animate the headlights in the last Transformers movie.) I can't say that anything Bay has done leads to optimism that he's suddenly going to be able to bang out a great character-oriented movie, but I like that he's doing something different, and filming a story that he really likes. Optimism aside, I'm curious to see what comes of this.