Mark Wahlberg, Ben Foster In Talks To Join Taylor Kitsch As Navy SEALs In Peter Berg's 'Lone Survivor'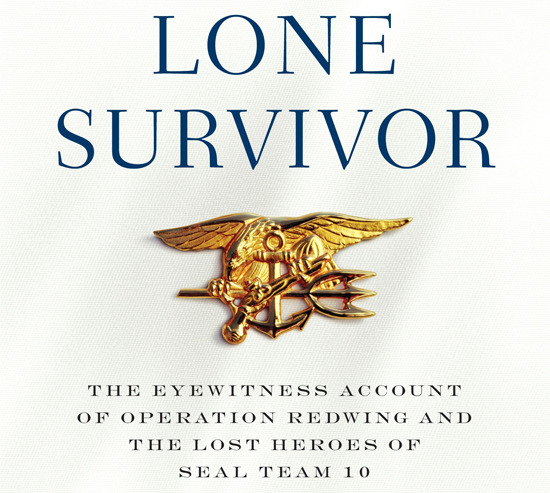 In the wake of this weekend's successful opening of the 'real Navy SEALs' movie Act of Valor, expect to see other similar movies go into action. While we wait to hear that Kathryn Bigelow is actually rolling on her movie about the SEAL Team 6 hunt for Osama Bin Laden, we've got word of another Naval special-ops adventure.
Over the past couple years Universal has developed Lone Survivor, based on the memoir of the same name by Marcus Luttrell. The author was one member of a SEAL team ambushed in Afghanistan, and the book tells of the team's struggle to survive.
Peter Berg has been part of the project since the beginning, and now it looks like Berg will direct the film this fall as his follow-up to Battleship. He's got Mark Wahlberg in talks to play Marcus Luttrell, and Ben Foster in talks to join Taylor Kitsch as other men on Luttrell's team.Deadline has the casting info, saying that the success of Act of Valor was a factor in making this film a new priority, but reminds us that Berg wanted to make the movie some time ago, and Universal said "do Battleship first, then this one." Berg scripted based in part on a month spent embedded with a SEAL team in Iraq, and was ready to make the movie as soon as he returned from that experience.
Last year Berg said,
Bin Laden's death has cleared the way for this, a movie that will be an unapologetically patriotic film that honors and pays homage to an incredible group of badass guys who do this. The film will be a bit like Black Hawk Down, but it will focus on the quartet, which is fewer guys than that film.
Luttrell's book tells of a recon mission that went wrong as his team was ambushed by about 250 Al Qaeda soldiers, which lead to the deaths of many SEALs. Afghan villagers helped Luttrell survive further attacks by the Taliban, and he was eventually extracted from the region.