Elizabeth Olsen May Be The Female Lead In 'Oldboy' [Updated]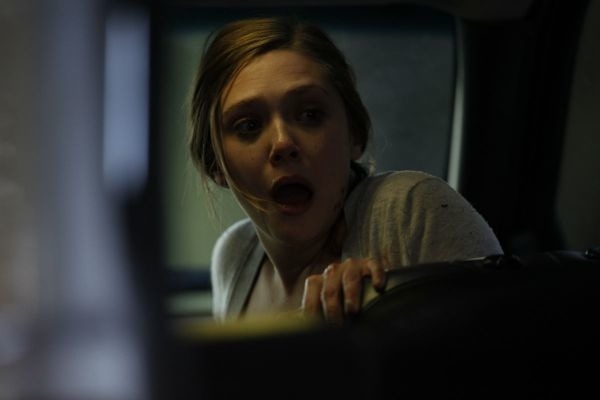 At this point, given how many offers have gone out for Spike Lee's remake of Oldboy, and how many have come to naught, I'm wary of being convinced too early that a particular actor is going to be part of the film. But here's a new one: Twitch, which has been at the forefront of breaking news about the remake, says that Elizabeth Olsen, of Martha Marcy May Marlene and Silent House, has been offered the film's lead female role.Update: Another report says Olsen is in talks for the role, and a deal is likely to be signed. We've also got info on her role, which sounds as if it has been slightly changed from the female lead in the South Korean film.Rooney Mara and Mia Wasikowska have previously been rumored for the role of a young woman who befriends a man (Josh Brolin) recently released from a strange and unreasonable prison sentence. They grow close as he seeks out the person responsible for his incarceration. There's more meat to the role, as those who've seen the original Park Chan-wook film know, but we'll leave it at that for now.
I like idea of Spike Lee directing Brolin and Olsen in this movie, and Olsen in particular is a great choice. But the fact that so many people have been offered and passed on roles (see also Colin Firth, Clive Owen and Christian Bale) makes me wonder what's up with the script, the production and/or Lee's approach to it. Some of the difficulties in getting this one to the starting line could simply be thanks to scheduling issues with Brolin, but I'm suspicious that there's more to it than that.
In short, I'll believe this Oldboy is happening when cameras are rolling and not a day earlier. In the meantime we'll keep you up to date on casting decisions when they're finalized.
Update: THR says Olsen is indeed in talks. The site also says she would play "the caseworker who helps investigate the past of the character being played by Brolin, a man kidnapped and imprisoned for 15 years and inexplicably released." We've known that Mark Protosevich was making some changes to the script, but that could be a pretty big change. In Park's film, the character does help investigate the main character's past, but it isn't nearly as formal as her being a case worker.