'The Blind Side' Director In Talks For Making Of 'Mary Poppins' Drama 'Saving Mr. Banks'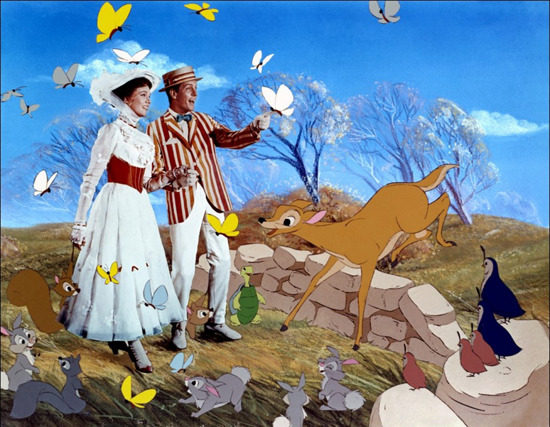 Last year, one of the scripts that placed well on the Black List, aka a rundown of popular unproduced screenplays, was Saving Mr. Banks by Kelly Marcel. The script tells of the decade-plus effort by Walt Disney to get P.L. Travers to allow Disney to make a film based on her book Mary Poppins.
Disney started moving to pick up the script this month, and Tom Hanks and Meryl Streep were quickly rumored for the major roles. We don't have confirmation of that casting at this point, but John Lee Hancock, who last made The Blind Side, is now in talks to direct.
Deadline says that Disney still hasn't closed a deal to fully acquire the script, but that seems like a foregone conclusion, given that the company holds many of the screen rights to Mary Poppins.
If a Mary Poppins backstage drama doesn't sound all that interesting, take into account the details: Disney was very keen on filming the story, but P.L. Travers considered the book to be a very personal one, as it reflected elements of her own life, and her relationship with her late father.
Disney was eventually granted the rights to make Mary Poppins, and the film was a gigantic hit. But Travers didn't care for it — she took particular issue with the animated sequences — and refused to work again with Disney.
Hancock is also attached to write and direct a film based on John Grisham's novel The Partner.