Watch 'The Fantastic Flying Books Of Mr. Morris Lessmore', The Academy Award-Winning Best Animated Short Film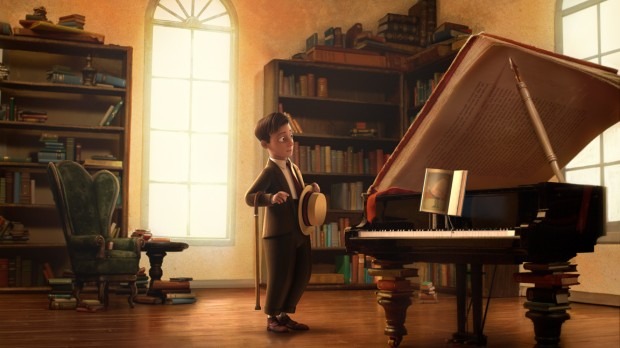 When a Pixar film is nominated for an Oscar, chances are it's going to win. For proof, look at the Best Animated Feature category. In the 11 years since the Academy started handing out the award, a Pixar film has been nominated eight times. And out of those eight, it's only lost twice.
In fact, this is the first year Pixar's feature film, Cars 2, didn't get nominated. They were, however, represented in the Best Animated Short category for the film La Luna. That's a category Pixar has also won numerous times, but loses more often than not and such was the case this year. La Luna lost to a film called The Fantastic Flying Books of Mr. Morris Lessmore directed by William Joyce and Brandon Oldenburg.
Is the film better than something from Pixar? Judge for youself. You can watch the short after the break.
Thanks to The Film Stage for the heads up that the film was available online. An HD version is also on iTunes but it'll cost you $1.99. It's a good alternative if this 15 minute film gets yanked from YouTube.
Here's the film's official description from its official site. It talks a bit about its influences, process and more.
Inspired in equal measures, by Hurricane Katrina, Buster Keaton, The Wizard of Oz, and a love for books, "Morris Lessmore" is a story of people who devote their lives to books and books who return the favor. The Fantastic Flying Books of Mr. Morris Lessmore is a poignant, humorous allegory about the curative powers of story. Using a variety of techniques (miniatures, computer animation, 2D animation), award-winning author/illustrator William Joyce and Co-director Brandon Oldenburg present a hybrid style of animation that harkens back to silent films and M-G-M Technicolor musicals. "Morris Lessmore" is old-fashioned and cutting edge at the same time.
Did you enjoy the film? Did it deserve the Oscar?