'How To Train Your Dragon' TV Series Trailers Tease All-New Dragons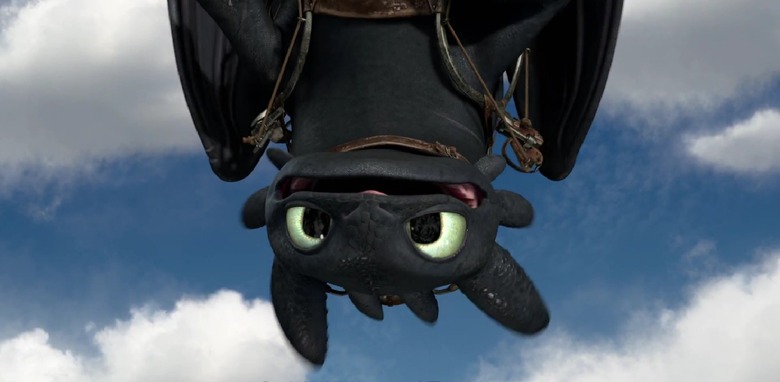 By the time How to Train Your Dragon 2 hits theaters in mid-2014, it'll have been four years since we were first introduced to hapless Hiccup (Jay Baruchel) and his trusty Night Fury sidekick Toothless. Thankfully, we'll have some other Dragon-related entertainment to tide us over in the meantime.
Cartoon Network is set to launch a weekly animated series called Dragons later this year that sees Hiccup and his pals working with the fearsome but friendly creatures, including some new types of dragons not seen in the previous film. Watch the first trailers after the jump.
[via Bleeding Cool]
While I loved How to Train Your Dragon, if I had one criticism of that film, it'd be that we didn't get to spend nearly enough time with the supporting characters. Dragons seems like a fantastic way to rectify that and show sides of the island of Berk that we haven't gotten a chance to see on the big screen yet.
Intriguingly, series exec producer Tim Johnson has emphasized in the past that his Dragons won't dumb down the show for television, but rather will hew closely to the original's tone. "We're actually going a little darker, a little more dramatic, much like the film," he said in January. "The goal was not to change it or lighten it for a TV series. The goal is to stay true to it in a TV series and that was actually fairly changing."
I don't know that I'd call the new trailers, or for that matter the movie, especially "dark." But I'm hoping that Johnson's words indicate that he'll keep the all-ages appeal that made the first Dragon such a hit, and not dumb the universe down for a younger audience.
Cartoon Network has yet to announce a premiere date for Dragons, but it's expected to hit sometime this fall.