'Movie: The Movie': An Epic 9 Minute Trailer Parody Starring Nearly Every Actor In Hollywood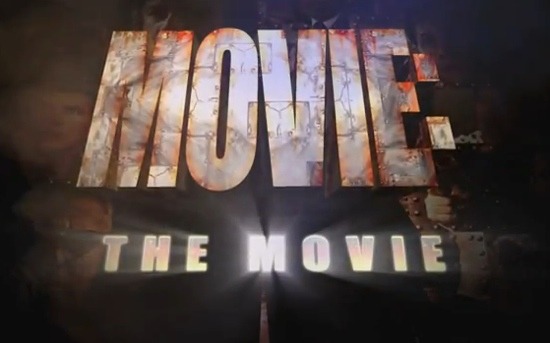 Jimmy Kimmel has produced an epic 9-minute movie trailer parody featuring nearly every actor and actress in Hollywood. Movie: the Movie tackles every blockbuster and crowd pleaser movie and movie marketing cliches, and packs them all into one film trailer. Watch the trailer now embedded after the jump.
The trailer features appearances by Ryan Phillippe, Jessica Alba, Taylor Lautner, Antonio Banderas, Edward Norton , Josh Brolin, Colin Farrell, Charlize Theron, Tom Hanks, Bryan Cranston, Jeff Goldblum, Gary Oldman, Cameron Diaz, Samuel L. Jackson, Emily Blunt, John Krasinski, Jason Bateman, Kevin James, Daniel Day Lewis, John Goodman, Don Cheadle, Matt Damon, Kate Beckinsale, Chewbacca, Danny De Vito, Meryl Streep, Helen Mirren, Christoph Waltz, Matt Damon, George Clooney, Gabourey Sidibe, Steven Tyler and even directors J.J. Abrams and Martin Scorsese.