'The Moth Diaries' Trailer: A Bit Of Sex, Blood And Death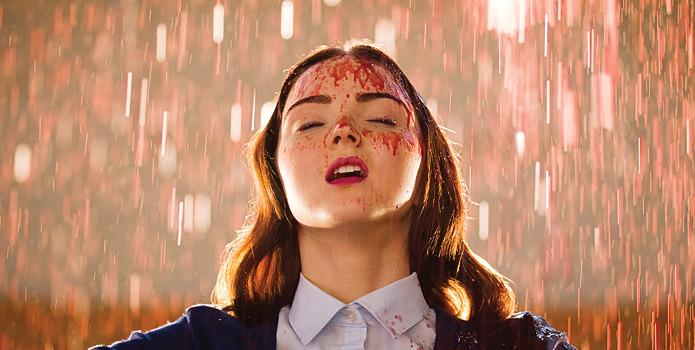 Since the release of American Psycho in 2000, director Mary Harron has made only one feature, the 2005 release The Notorious Bettie Page. She's hardly been idle, and has put a great amount of television work on her resume in the past decade. But now Harron returns to the big screen as the director of a gothic thriller called The Moth Diaries.
Harron scripted the film based on Rachel Klein's 2001 novel in which the boarding school friendship of Rebecca (Sarah Bolger) and Lucy (Sarah Gadon) is fractured by the arrival of Ernessa (Lily Cole). Is Ernessa a threat on more than a social level? Is she perhaps a vampire? Glean what clues you can from the new trailer, below.
There are a lot of familiar beats in this trailer — it's pretty much the gothic boarding-school horror by the book. Reviews out of Venice and TIFF last year weren't all that complimentary — many called the film out for a failure to really commit — and watching this it isn't difficult to imagine why. Still, the cast is largely appealing (your interest in Scott Speedman may vary) and there might be some genuine thrills to enjoy.
The Moth Diaries will be released by IFC on April 20. Yahoo has the trailer.
Adolescence is and always will be a time of intense emotional confusion, especially if you spend it in a closed environment. That's the case with Rebecca, a young girl haunted by her father's suicide, who is a student at an exclusive female boarding school. She pours her heart out in a diary, much of it focused on Lucy, her beloved roommate. Their relationship changes drastically with the arrival of a mysterious new student, Ernessa. As Lucy abandons her for this new girl, Rebecca becomes consumed with thoughts of jealousy and suspicion — Ernessa is dangerous, evil, a vampire. Is there any truth to all this or is Rebecca slipping into insanity?