San Diego Comic-Con Releases 4 Page PDF To Explain 2012 Badge Sales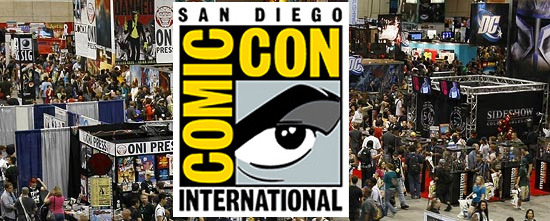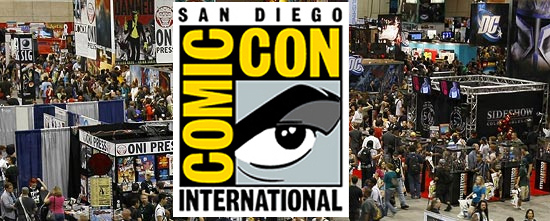 The year was 2011 and, if you remember correctly, San Diego Comic-Con had some serious issues with their badge sales. Because a large portion of badges sold out at the event the year before, demand for 2011 badges was at an all time high. This resulted in several server crashes and reschedules of sales.
For 2012, a few things have changed. First thing, every person interested in attending must sign up for a Member ID. And though a date has yet to be annoucned for the dreaded badge sales, the convention has just uploaded a four plus page PDF file called "Comic-Con 2012 Helpful Hints and Tips for Online Badge Registration" to help attendees secure a badge for the 2012 event taking place July 12-15 at the San Diego Convention Center. Being a geek shouldn't be so difficult.
We've got the link and more after the jump.
While it's kind of funny that Comic-Con would go this route, it is also insanely helpful to walk people through the new process which seems kind of complicated and time consuming. Here's just a taste. The full PDF is available here.
When Comic-Con badge sales begin, thousands of people will be trying to access our
registration system at the same time. Because of limited space at the San Diego Convention Center, we are required to limit attendance and do not have enough badges for everyone who would like to attend the show. Unfortunately, the high demand and limited availability can make buying a badge challenging and timeconsuming.
Although we are working hard on our registration system to make buying your badge a better experience, we want you to know what to expect during badge sales and have provided you with some tips below. Comic-Con will release the badge sales date and time via e-mail to everyone who has registered for a Member ID. Please check your e?mail frequently. There will be no announcement on Facebook, Twitter, or the official Comic-Con website until badge sales actually begin. This is one of the many the benefits of signing up for a Member ID, you get first notice of badge sales before the general public! Please be aware that our e-mail notifications are released in batches, and you may not receive yours until a few hours after we begin sending them out. We are aware of this delay and have scheduled badge sales accordingly.
When badge sales begin, you will access the registration website according to the directions sent in your e-mail notification. Once you are redirected to the EPIC registration website, you will enter a waiting room where you will be able to see your place in line at the top of the screen. Do not refresh your screen or open a new browser! Refreshing your screen or opening multiple browsers while in the waiting room will send you to the back of the line.
When you reach the front of the line, you will automatically be sent to an online registration session to purchase your badge(s). You will need to enter your Member ID and last name for validation. You may purchase one 4-day badge or a combination of single-day badges per each unique Member ID. After you complete your first purchase, you will be prompted to either purchase a badge for another person or exit the process. You may register up to 6 people total during your online registration session, but you must have the unique Member ID and last name for each individual.
Read the rest, which includes detailed instructions, on their site.
Are you going to be attending this year?