Warner Bros. Balks At Releasing Sylvester Stallone Action Film 'Bullet To The Head'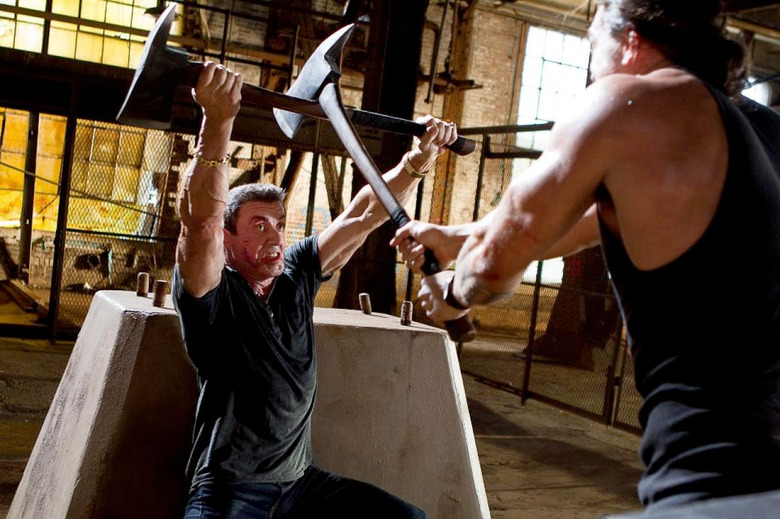 Briefly: Uh-oh. Despite the fact that Joel Silver and his Dark Castle shingle, which has a home and frequent partner in Warner Bros., are behind the Sylvester Stallone graphic novel adaptation Bullet to the Head, the film needs a new distributor. Originally set to be directed by Wayne Kramer, then eventually helmed by action godfather Walter Hill, the movie features Stallone and Christian Slater teaming up to take down the guy (Jason Momoa) who killed both of their partners.
The film was set for an April 13 release, but that has been scrapped and the film is off WB's calendar right now. Does that mean it is good and the studio wants to put it in a better fall spot? Or does that mean the movie is terrible and WB is just trying to make it go away? We have no way of knowing, but you can always check the argumentative comments thread in Deadline's initial post for some clue.