'Harry Potter' Creator J.K. Rowling Planning A New Book For, You Know, Adults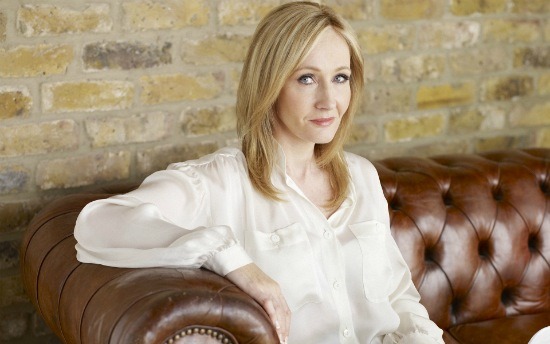 When an author sells almost half a billion books and nets well over a billion dollars, they can pretty much do whatever they want. For Harry Potter creator J.K. Rowling, that means she's going to grow up. She announced Thursday that Little, Brown and Company will publish a brand new book she's been working on aimed at adults. There's no word just yet on a title, subject or release date but more information will be revealed later this year. You can, however, read her statement after the jump.
Here's Rowling's statement according to The Hollywood Reporter:
Although I've enjoyed writing it every bit as much, my next book will be very different to the Harry Potter series. The freedom to explore new territory is a gift that Harry's success has brought me, and with that new territory it seemed a logical progression to have a new publisher. I am delighted to have a second publishing home in Little, Brown, and a publishing team that will be a great partner in this new phase of my writing life.
The thing is, while the Harry Potter books were initially aimed at kids, they got consistently darker, more adult, and were adored by everybody. I'd argue the Potter books have really been pretty adult since book four, Goblet of Fire.
Still, even without a boy wizard at the center, Rowling's celebrity will obviously make the book, whatever it is, sought after by readers of all ages. And that puts an intense amount of pressure on her. That's something she's handled in the past with grace and poise, as each subsequent Potter book was increasingly scrutinized and anticipated.
No matter what the subject, Rowling is a talented author and I'll certainly be interested to read whatever she's come up with. Do you agree? And how soon until the movie rights sell?