Page 2: Indiana Jones, J.D. Salinger, Lord Of The Rings, Point Break, Evil Dead, Star Wars, The Artist, Ice Age, Three Stooges, Big Bang Theory, Steve Jobs, Iron Giant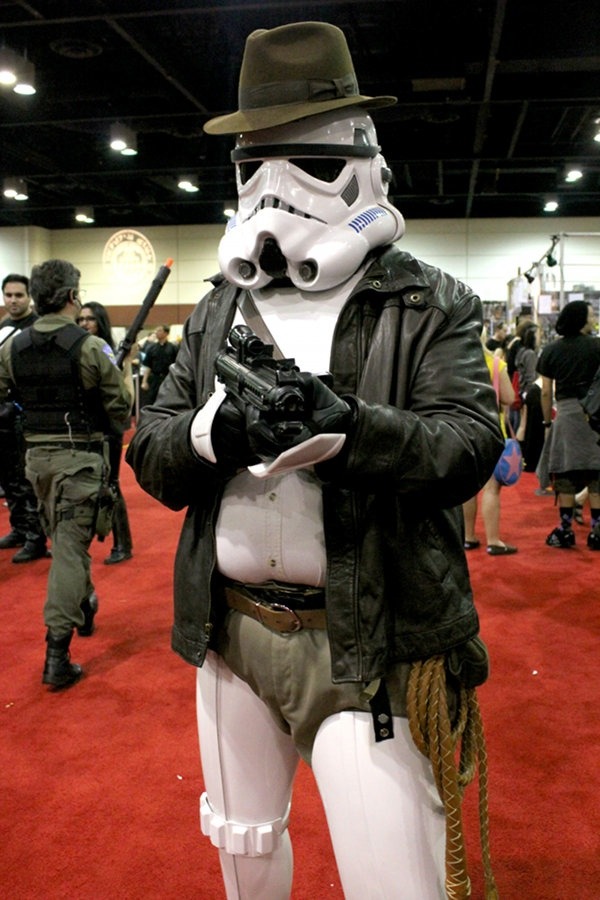 What is Page 2? Page 2 is a compilation of stories and news tidbits, which for whatever reason, didn't make the front page of /Film. After the jump we've included 48 different items, fun images, videos, casting tidbits, articles of interest and more. It's like a mystery grab bag of movie web related goodness. If you have any interesting items that we might've missed that you think should go in /Film's Page 2 – email us!
Header Photo: Indiana Jones Stormtrooper
A new Game Of Thrones Season 2 Trailer Coming Soon To HBO Go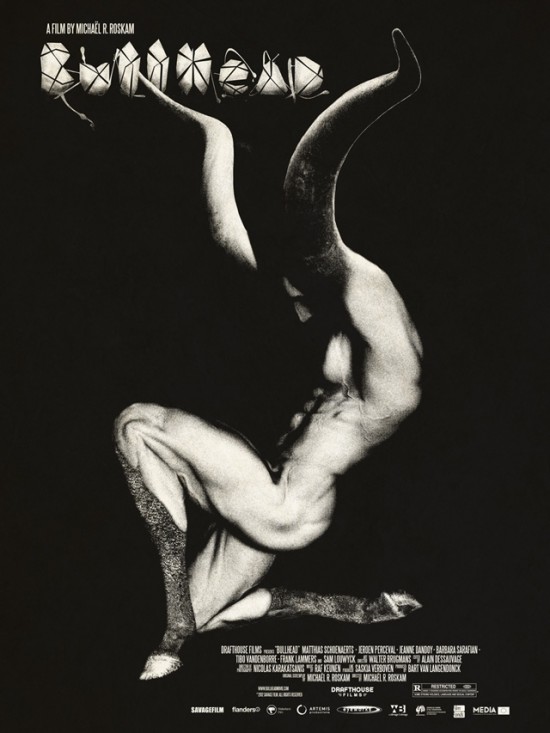 Check out Mondo's Polish-inspired poster for Belgian Oscar-nominee Bullhead
Can Social Media Predict Who's Going to Win Best Actor?
Video Essay: "How to Pull the Perfect Movie Heist"
Unreality lists Five Underseen Movies in 2011 Worth Watching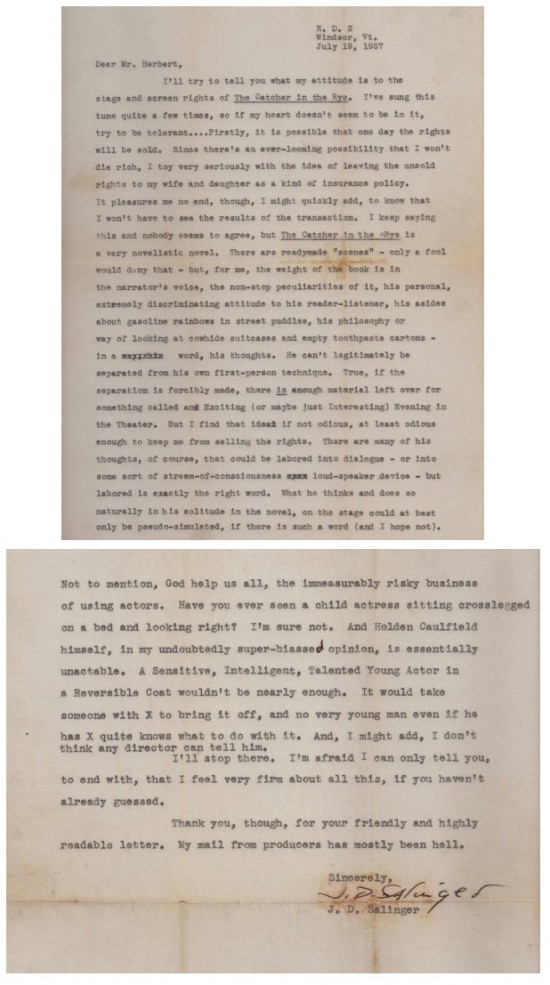 Read J.D. Salinger's 1957 Letter which Explains Why CATCHER IN THE RYE Wouldn't Work as a Movie
PopMatters explains Why It's OK Ryan Gosling Wasn't Nominated for Best Actor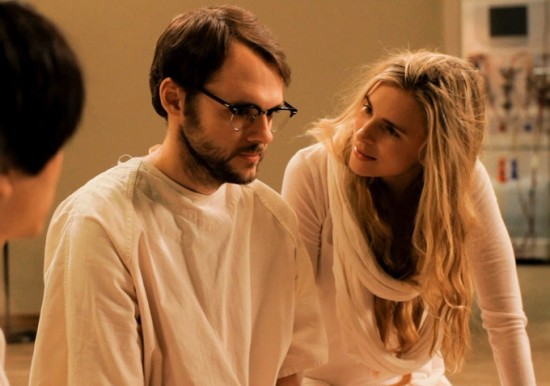 Check out new photos from Zal Batmanglij's Sound Of My Voice starring Brit Marling
Ranker lists the Top 7 Manliest Swordfights on Film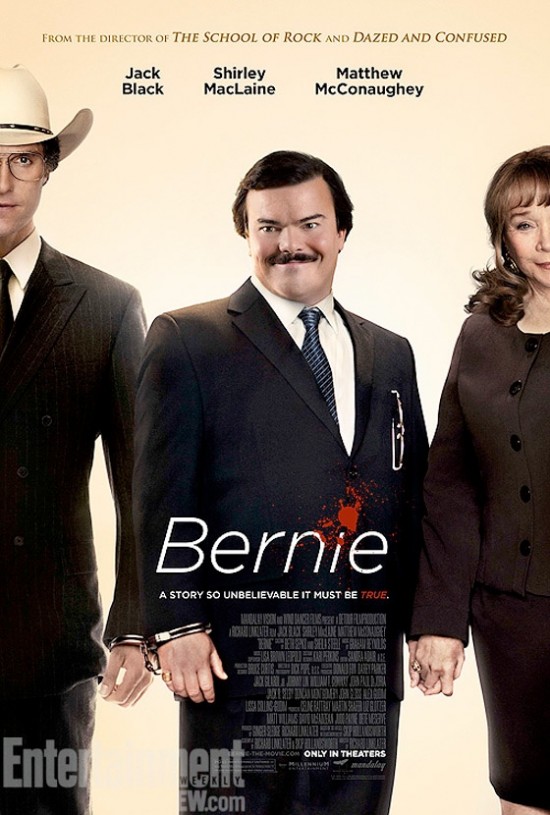 Check out Mustachioed Jack Black Looks Mischievous on New 'Bernie' Poster
Jack Bender will direct the pilot for Syfy's Rewind.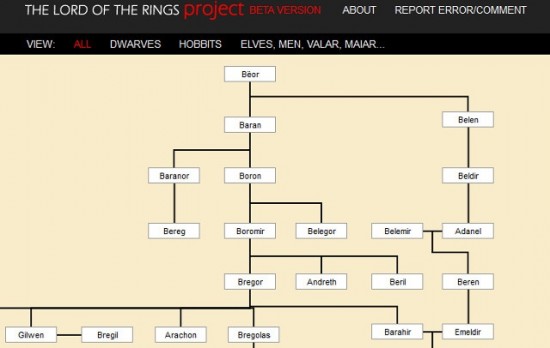 Check out The Lord of the Rings project, an extensive family tree connecting the series' characters
The Weinstein Co lost its appeal of the R Rating for Bully.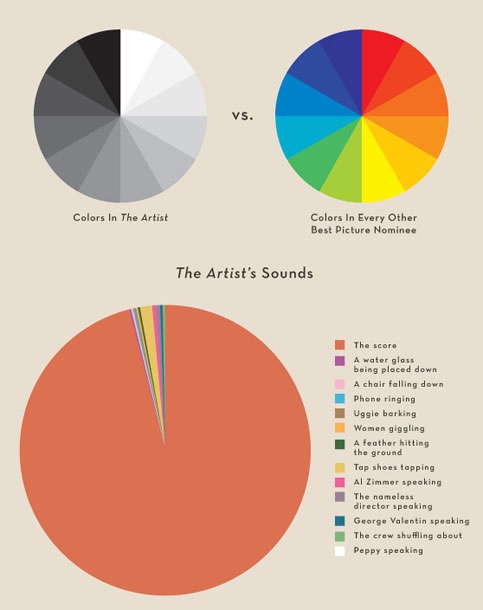 Vulture presents The Best Picture Nominees, As Infographics
Steve Carell has officially joined Twitter: @SteveCarell.
Watch a Point Break/Ferris Bueller's Day Off mash-up.
Gawker explains why The Descendants should win best picture.
Jay Baruchel's Lewd Tongue-and-Finger Gesture Provokes Goon Movie Poster Ban
Fandango announced that advance ticketing records were set by The Hunger Games, which has already sold out hundreds of showtimes a month in advance.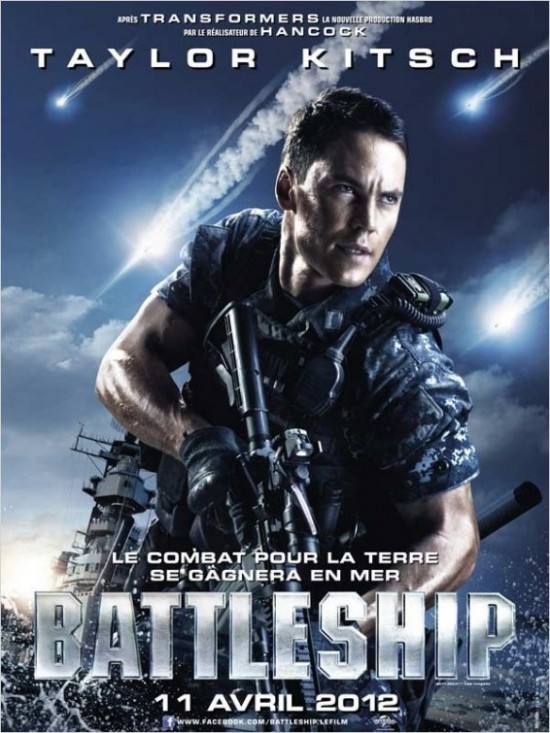 Check out a new international poster for Battleship featuring Taylor Kitsch
The Playlist wonders if Brave might Mark The Start Of A New Act For Pixar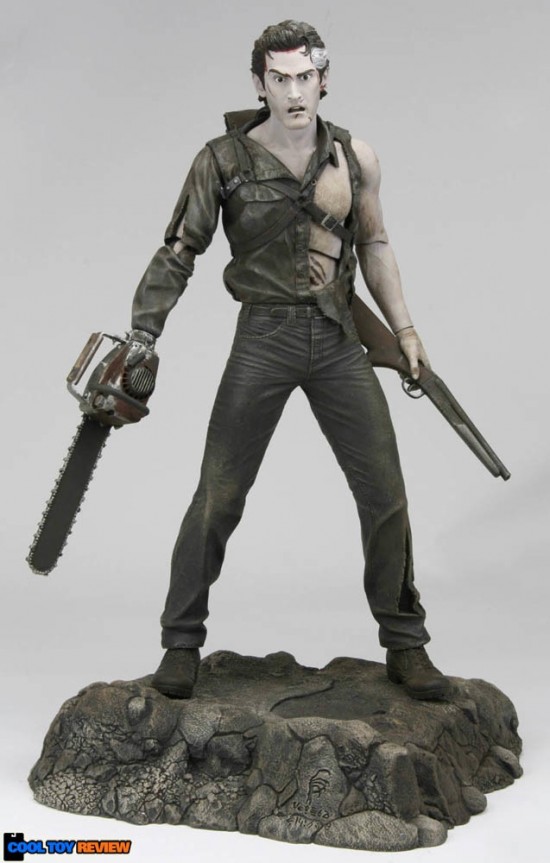 NECA Reveals Exclusive Evil Dead 2 Ash Figure
Movieline lists 20 Years of Crap That Opened on Oscar Weekend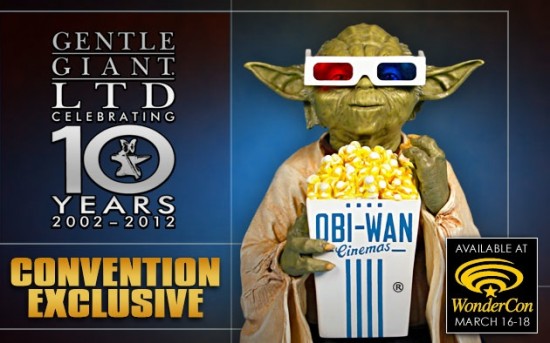 Gentle Giant has announced the WonderCon 2012 exclusive will be the Yoda With 3-D Glasses mini bust.
Disney, DreamWorks Films Coming to Chinese VOD Provider You On Demand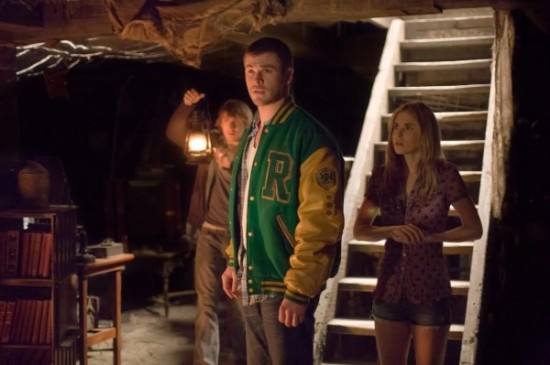 Check out a new image from Cabin in the Woods.
The Playlist lists The Directors, Cinematographers & More Who Should've Been Nominated For Oscars In 2012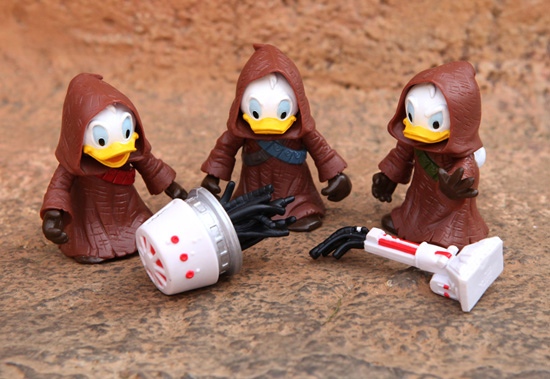 New Disney Star Wars action figures will arrive in Mark in Disney theme parks.
The season two finale of Downton Abbey earned PBS its highest overnight ratings since 2009's Ken Burns' National Parks: 5.4 million people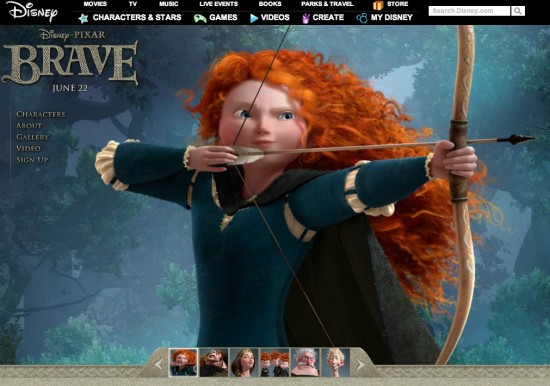 Pixar has launched a new website for Brave.
Film.com wonders How Traditionally Trained Are This Year's Oscar Nominees?
Ice Age parodies The Artist.
Disney has released a song list for their Newsies Broadway Musical.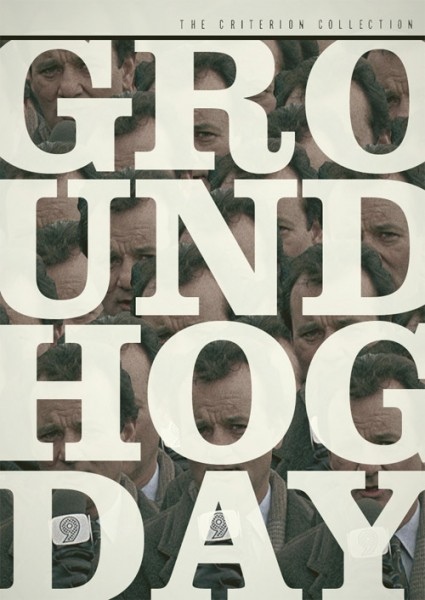 GammaSquad lists 20 geeky fake Criterion covers we wish were real.
Will Star Wars 3D be getting the Blu-ray treatment for spring?
Watch Star Wars "Brock's Dub"
Dan Aykroyd Was Nominated For An Academy Award? Playlist takes a look at The Oscar Nominations That Time Forgot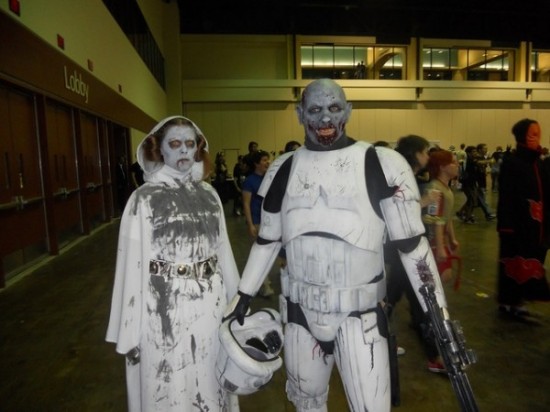 Princess Leia and Stormtrooper zombies cosplay.
TBS has renewed Conan O'Brien for two more years.
Video: Academy Awards: Creepiest, Craziest Oscar Moments
In advance of Sunday's Oscars, the Kodak Theatre officially loses its name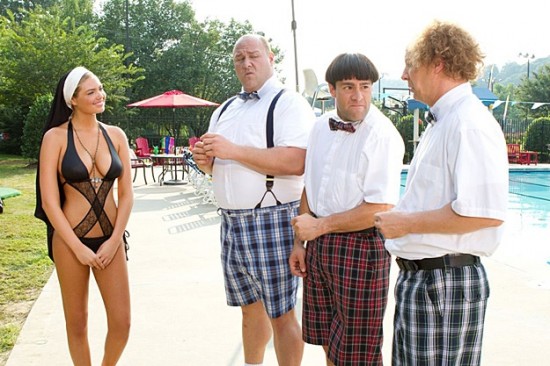 Twentieth Century Fox has released a new photo of Kate Upton in The Three Stooges
Read a Complete List of 2012 Oscar Presenters and Performers
Building a Giant Lego Millennium Falcon in Less Than 12 Parsecs*
FirstShowing lists The 19 Best Movies That You Didn't See in 2011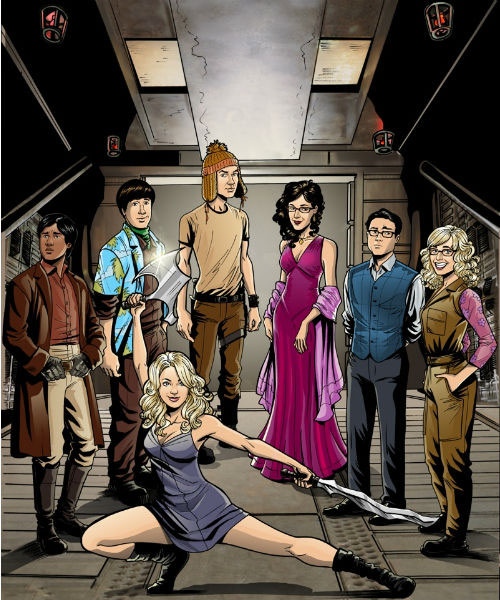 Big Bang Theory cast reimagined as Firefly crew
An unproduced script from Star Trek: The Original Series, previously believed to be lost, has been found and re-released by writer Norman Spinrad.
Watch Steve Jobs' Life In a Facebook Timeline
5 million Breaking Dawn Discs have been sold.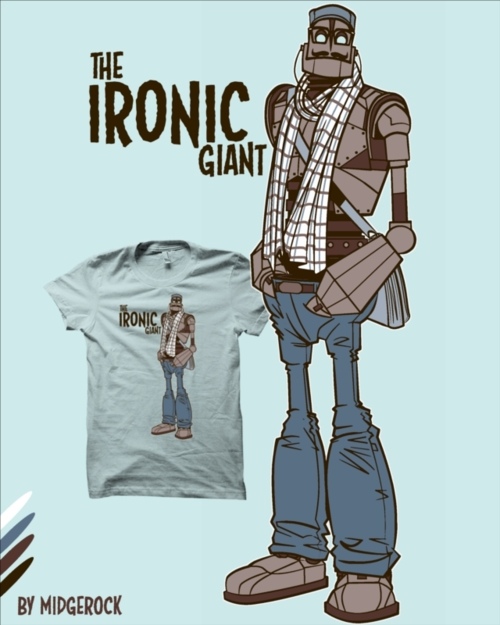 The Ironic Giant t-shirt.
Soft cels: How the Academy's animation rules fight the progress of the art form
Watch kids try to predict the Oscars.
Universal has acquired Demonologist, a novel manuscript by Andrew Pyper, for Robert Zemeckis's ImageMovers.

Infographic: IMDB's 2012 Academy Awards: Research, Trends & Insights.
Sarah Palin's Former Aide Accuses HBO of Reneging on Promise to Let Him Fact-Check Game Change