Jennifer Ehle, Harold Perrineau, And Nash Edgerton Added To Kathryn Bigelow's Osama Bin Laden Thriller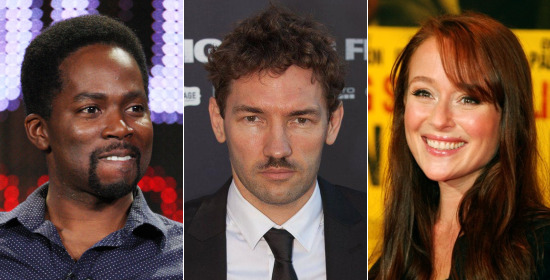 Perhaps the reason Kathryn Bigelow has yet to decide on a title for her upcoming Osama bin Laden thriller is that she's simply been too busy assembling a large, impressive cast. Jason Clarke (The Wettest County in the World) was the first to board back in November, and since then, Joel Edgerton, Jessica Chastain, Chris Pratt, Mark Strong, Edgar Ramirez, and Coach Taylor Kyle Chandler have all signed on for the picture as well. Now the latest additions are Jennifer Ehle, Harold Perrineau, and Nash Edgerton (yep, Joel's brother). More after the jump.
Though Bigelow has yet to confirm any details about casting or characters, EW reports that Edgerton will play a Navy SEAL. Ehle's role is only described as "part of the team targeting the al-Qaeda founder," and we've heard no details at all about whom Perrineau might be playing. Actually, there isn't much we know about the film at all, other than that it'll center around the Navy SEAL group responsible for bin Laden's historic death.
Ehle, who's been rumored for the bin Laden pic for some time now, has recently enjoyed a streak of supporting roles in well regarded projects including The King's Speech, The Ides of March, and Contagion. She also stars on CBS' A Gifted Man with Patrick Wilson.
Perrineau, best remembered as Michael on Lost, is currently shooting Snitch with Dwayne Johnson. He's set to co-star in Inferno, the Linda Lovelace biopic not starring Amanda Seyfried.
Edgerton doesn't have as much high-profile acting experience as most of the cast (though he's probably got more directing experience), but his extensive stunt work suggests he'd be a great pick to play a Navy SEAL. He's now coming off of The Great Gatsby, on which he served as a stunt double for his brother Joel.