Watch PaleyFest Panels From 'Community,' 'The Office' And More On Hulu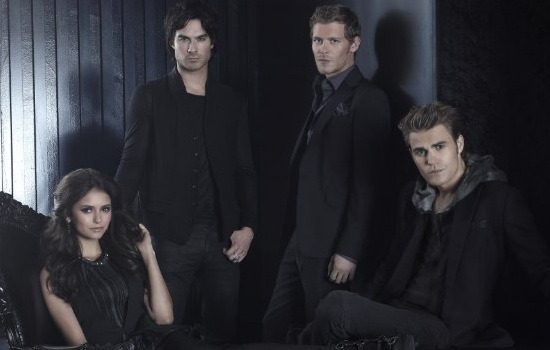 For TV fans, next week begins one of the most exciting events of the year: PaleyFest. It's a two-week festival in Los Angeles where the casts and crews of some of TV's most successful shows hold in-depth discussions and Q&A's about where their shows have been and are going. This year ,the featured shows are American Horror Story, Community, Once Upon A Time, New Girl, The Office, Sons of Anarchy, Bones, Castle, The Vampire Diaries, Revenge, Two and a Half Men, Mad Men and Modern Family.
And though not everyone can be in person to see these events, this year PaleyFest has partnered with Hulu to stream them after the fact. Starting March 15, several (but not all) of the panels will be online for your viewing pleasure. After the jump, find out which will be available as well as which artists are doing this year's posters.
According to the press release, the panels, and some clips from the panels, will be available both on Hulu and Hulu Plus. However, the PaleyFest website only says "Hulu Plus." My guess is they'll do clips for free and charge for the full events, which sometimes run up to two hours.
Here are the seven shows that will be available for viewing on March 15.
Kind of disappointed to not see American Horror Story on there but tickets are still available for most of the live events, which begin on March 2. Head here for more info.
Also, last year Gallery 1988 in Los Angeles curated some great posters tied to the event and this year they'll do the same. They've revealed the following artist and show pairing for the event:
American Horror Story by Daniel Danger
Community by Joshua Budich
The Office by Jason Edmiston
Sons of Anarchy by Phantom City Creative
The Vampire Diaries by Jessica Deahl
Modern Family by Jeff Boyes
I was a big fan of last year's but this year is even better. PCC, Budich, Edmiston, Shaw and Boyes are among the most exciting up and coming artists out there. The rest aren't too shabby either.