Dwayne Johnson In Talks For Brett Ratner's 'Hercules'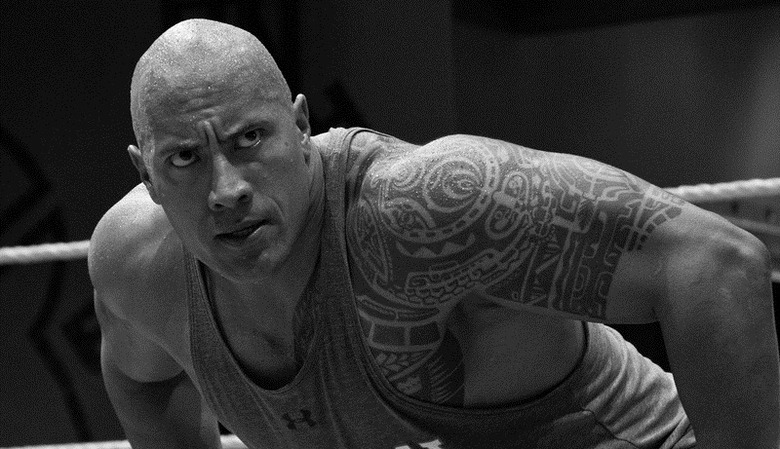 A couple of years ago, Brett Ratner signed on to direct a Hercules film at Millennium/Nu Image.  That one never quite worked out, but he seems to be having much better luck with that other Hercules project he boarded last spring. At least this one's gotten as far as casting, and with a pretty big name at that. Dwayne Johnson is reportedly in talks to star as the Greek demigod in MGM's Hercules, an adaptation of Steve Moore's graphic novel Hercules: The Thracian Wars. More details after the jump.
Johnson seems like a perfect pick to play the character for all the obvious reasons — his beefy physique, his action star cred, and his overall charisma — but I'd be lying if I said I were really looking forward to this film. Ratner's definitely not a draw, and while I like Johnson, his involvement in a project is hardly a guarantee of quality. Nor does the premise sound all that fresh, though to be fair, I haven't read Moore's book.
Johnson currently stars in Journey 2: The Mysterious Island and will next be seen in this summer's G.I. Joe: Retaliation. He's now shooting Snitch, with Michael Bay's Pain & Gain and Justin Lin's Fast Six lined up for the near future.
Here's Radical Publishing's synopsis of Hercules: The Thracian Wars:
From the pen of Steve Moore (DR. WHO; JONNI FUTURE) comes a tale of Hercules in his darkest hours.
When the Thracian King summons the Greek hero and his six battle-worn companions to mold the Thracian army into a bloodthirsty, ruthless killing machine, the Son of Zeus rushes to answer the call of war and gold. But within the nation of Thrace lies an epic tale of war, murder, deception, and sacrifice that shows Hercules how far from grace he's fallen- and what he must accomplish for redemption.