'Comic-Con Episode IV: A Fan's Hope' Poster And Trailer; Will Be Released April 6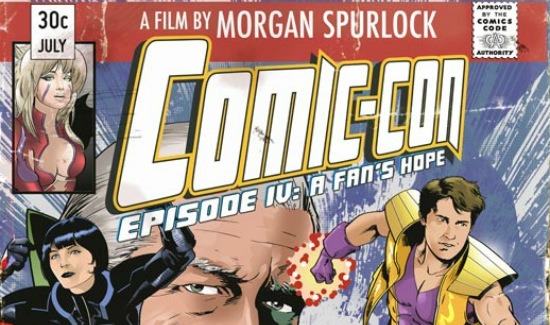 One of the most insightful, emotional, and just plain fun documentaries I saw last year was Morgan Spurlock's Comic Con Episode IV: A Fan's Hope. Granted, part of that excitement was due to my personal connection to the material, having been a long time attendee of San Diego Comic-Con. But if you're a fan of pop culture in general, there's so much to love in this film. Spurlock follows several real people on their trips to Comic-Con and, in the process, delves both into the psyche of being a fan and spectacle of the event.
The film will begin its limited run on April 6 and the first official poster and trailer have now been revealed. Check them out below.
Head over to Apple.com to see this trailer in HD, and thanks to Ain't It Cool News for the heads up.
The trailer does an okay job setting up the film but what it doesn't do is tease just how emotionally involved you might get with these characters. Plus, there are at least a handful of other major people the film focuses on. This is just a taste.
You can see some of those people here in the poster for the film: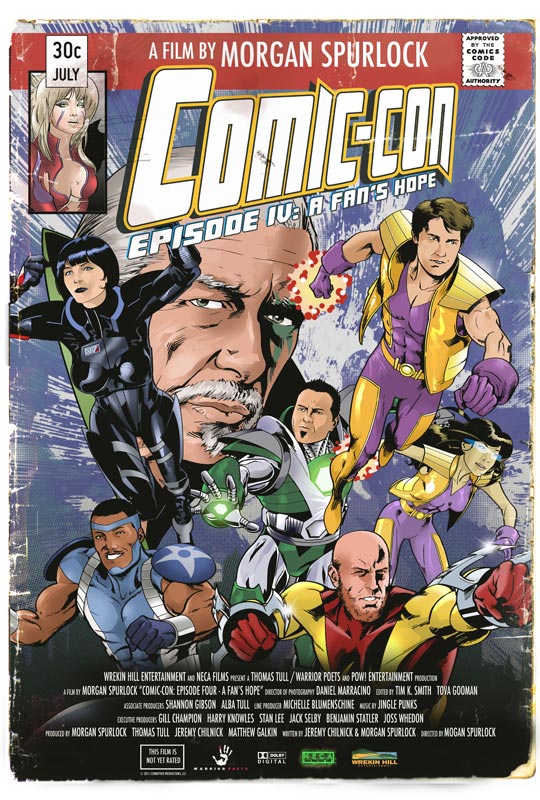 And finally, Apple.com has the following plot description:
Have you ever imagined a place where Vulcans and vampires get along? Where wizards and wookies can be themselves? Welcome to Comic-Con San Diego. What started as a fringe comic book convention for 500 fans has grown into the pop culture event of the year that influences every form of entertainment, now attended by over 140,000 strong. COMIC-CON EPISODE IV: A FAN'S HOPE- a film by Morgan Spurlock explores this amazing cultural phenomenon by following the lives of five attendees as they descend upon the ultimate geek mecca at San Diego Comic-Con 2010.
According to Variety, the film will begin its city to city tour on April 5 in Atlanta, followed by Orlando, Miami, Rochester, N.Y., Albany, N.Y., Philadelphia, Wallingford, Conn., Cincinnati, Chicago and Detroit. On April 6, it'll appear on VOD and in other theaters.