William Fichtner Is The New Villain Of 'The Lone Ranger'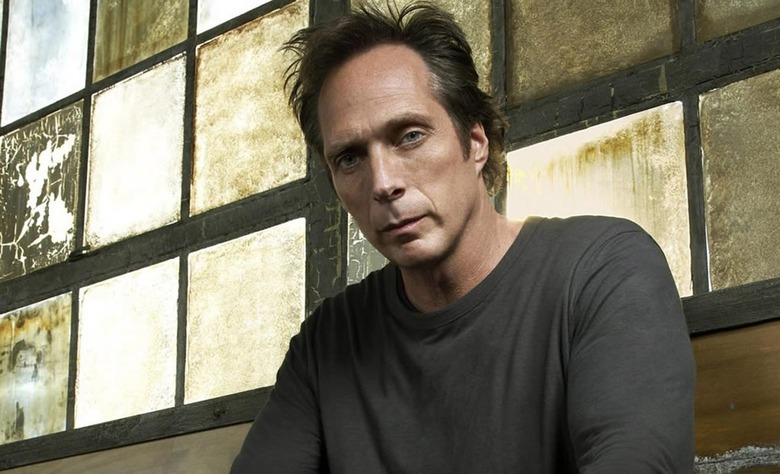 Dwight Yoakum is out and William Fichtner is in. The talented character actor who is perhaps best known for his short but sweet scene at the beginning of The Dark Knight has been cast as the villain in Gore Verbinski's 2013 Disney action film Lone Ranger opposite Armie Hammer and Johnny Depp as the Ranger and Tonto. Read more after the jump.Deadline broke the news of the casting. They also broke the news last week that Yoakum was out and at that time described the role as follows:
Butch Cavendish, leader of the Cavendish gang and the pic's primary villain.
Not much is known specifically about the film except that it's expected to start shooting very soon, be released in May of 2013 and there were some major issues with the budget that forced Disney to pull the plug before producer Jerry Bruckheimer reworked things, trimming around $30 million. Here's what he said a few months ago about the film's issues:
We redid the production plan. We originally laid it out to avoid winter. Every single location we had, there was winter — 30s at night, 50s during the day, best-case scenario. We were jumping around. California, New Mexico, Arizona, Utah. If we had a big crowd scene and then the next day we were shooting just Tonto and the Lone Ranger, we still had the crew "on" because you have them weekly. So we bunched the sequences that were big together, and for the smaller scenes [we] laid off the extras, the effects people, the makeup people. It costs an enormous amount with 150 extras on the set. It's not the extras, it's the people that support the extras. You're still carrying all the wardrobe, makeup and hair people. We bunched together scenes with Tonto and the Lone Ranger, so we had a much smaller crew. We saved about $10 million just by doing that.
That said, things are looking up for Verbinski and his team. The cast is looking strong and Fichtner is a fine addition. Dare I say, he's more menacing than Yoakum. And yes, that's including Sling Blade and Terminator 2.